Is An SI Clarity Diamond Really Mean?
There are so many factors to judge a diamond, but one of the important factors is its clarity. SI clarity is one of the main factors that can change your buying decision. Sometimes this factor can hamper your decision and due to this, you might do a bad purchase. 
So, in this blog, we are going to tell you how you can judge a diamond and its SI clarity. These factors are going to help you a lot when you are going to buy one.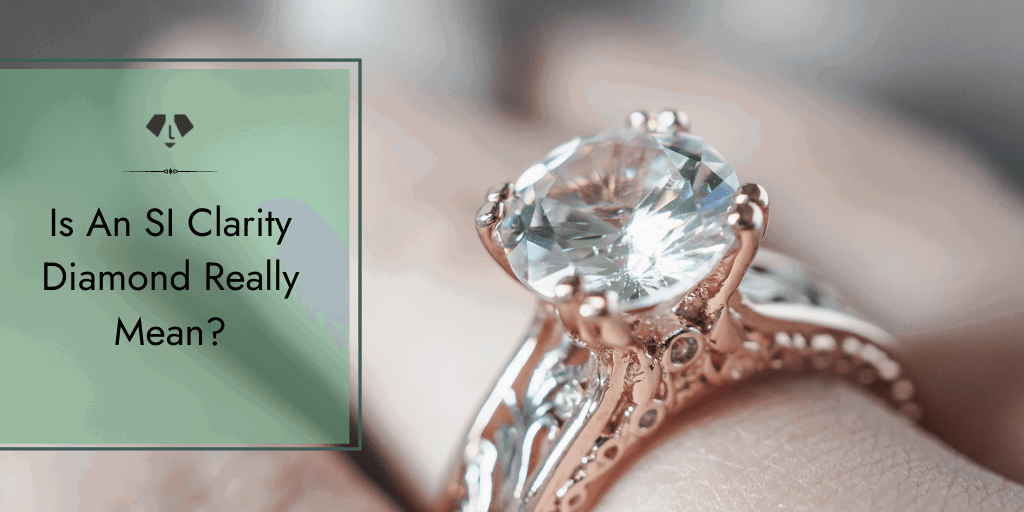 There are some cons if you are buying a diamond online. You cannot see the actual view of a diamond, which means you will not be able to find out impurities and imperfections in the diamond that can be examined by magnifying glasses.
So, make sure that you pick a trusted brand and website where you are going to purchase a diamond.
What is an SL clarity diamond?
Talking about the diamond clarity we have different grades and numbers that denote how pure your diamond is. These factors are Flawless (F) to Included (I). In between these two points, we have multiple grades, from high to low we have F, IF, VVS1, VVS2, VS1, VS2, SI1, SI2, I1, and I2.
Coming to SI, it is known as Slightly Included. Its name might be a little bit doubtful but that is not the case. SI diamonds have amazing quality, you can pick one of them to make your diamond ring. 
Talking about flaws and impurities, in Flawless, we also have some impurities that can be seen via magnifying only. A normal person cannot spot any defect in the diamond. 
Also Read: The Prestigious 'Type IIa' Diamonds
SI1 vs SI2
Slightly Included grade has two types one is SI1 and another one is SI2. SI1 means a diamond with high clarity grade. So, that means it is easy to find a SI diamond.
You cannot detect imperfections in SI2 diamonds with your bare eyes. Coming to the pricing of SI2 diamonds. SI2 diamond's starting price is very low. You just need a bit more time to find a perfect and puree diamond for you. 
Adding to this, SI2 clarity diamonds have some grades that you should keep in mind and you can also check the grading laboratory. There are some labs in the market that ensure you the most accurate and trusted diamonds. So, these I1 and SI2 diamonds rarely receive any report from these labs. If a diamond has received a GIA or AGS report then you must stick to SI2 diamonds.
Buying an SI clarity diamond
During the purchase, you must know which clarity factor you have to look for and which is the most important factor. In this section, we are going to tell you some factors that you should keep in mind while purchasing a diamond.
Also Read: How Lab Created Diamond Are Made?
Type of Clarity Features
Going to buy online then you must check the zoom video so that you can get a closer look at the diamond. 
James Allen and Blue are two companies that provide you the better-magnified videos of diamonds. Most of the cases have inclusions, pinpricks, or cloudy forms in the stone. There could be lots of impurities in a diamond and it can occur in any size, any color. 
These impurities have some placements that make its value. If these flaws are at the edges then the customer could not locate it easily, if the cut and impurity is in the middle of the stone or under the table, then it will be easy to find. 
Buy a Diamond
If you love to bargain or if you shop by looking at any product for the first time, then you should check out this section. In this section, we are going to answer these types of queries that can help you to pick a right clarity grade.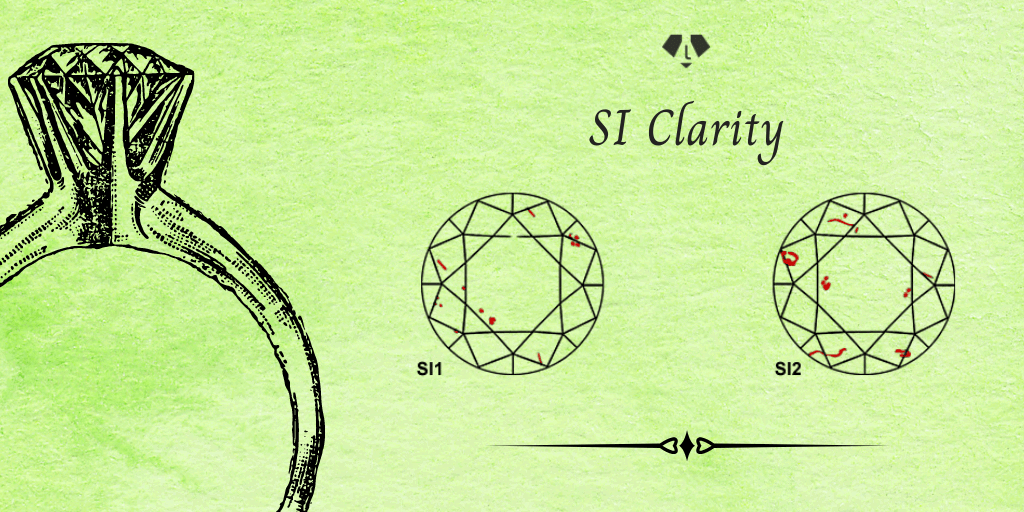 Searching a SI clarity diamond and you got one. Now, take some time and check the diamond properly. You must check any crack, dark blotches, or if there is any clarity that can break it into two pieces. 
If you don't want to waste your time checking a diamond for a long time and you are not the type of person who roams here and there in different shops then you must go with the VS diamonds only. VS diamonds have very few flaws and one cannot detect flaws with their bare eyes. 
If you love to bargain then you can go with the SI2 diamonds. People who can spot flaws and they can save their money with their eyes power then they are the lucky ones.
Lab Created Diamond Clarity
Lab created diamonds are made by high temperature carbon growing and compression processes. They are not simple, these stones have a complex structure and then engineers cut them into small pieces by giving them a different shape.
There are chances that these diamonds have some impurities and flaws, so you have to be assured and you have to check the diamond properly. We recommend you to go for a diamond that has GIA certification natural diamond. For a lab created we recommend you to get one that is IGI certified. These are some certification that provides you with better grades over color and Clarity.
Also Read: Real Man-made diamonds vs Cubic Zirconia (CZ)
Conclusion Thoughts
So coming to the conclusion, we have checked that SI2 diamonds have great quality but sometimes we get to see some impurities in the stone. 
There are two types: one if SI1 and another one is SI2. If you want to save your money and you can adjust in some invisible impurities then you can purchase the SI2 or if you want to get a perfect diamond with a good amount of budget then go for VS diamonds.
Lab created diamonds are not much trusted but if you want to save more money then you can buy them. These diamonds are less in price also they are stable as a natural diamond is. 
So, it depends upon your preferences on how and what you want to buy. If you want to save money then you have more options or if you want to buy other diamonds then you have more options.