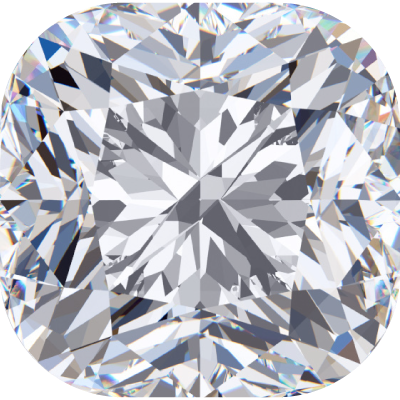 Play Video
Ship within 48 hours If Ordered by 2pm (PST)
*
Diamond photo is for visual purposes only. Play Video for a real diamond.
CUSHION Cut Diamond 1.01 CARAT G COLOR VS1 Clarity Lab Grown Diamond
DIAMOND DETAILS
Size (mm)
6.69 x 5.34 x 3.60 mm
CUT
Excellent
High-quality cut with near-perfect proportions that return nearly all light that enters.
COLOR
G
Nearly colorless. Gemologists will be able to detect some color, but appears colorless to non-experts. Excellent value.
CLARITY
VS1
Very slightly included. Easier for an expert to see inclusions under 10x magnification, and generally not visible to the naked eye.
IN THE BOX
Diamond, GIA/IGI Certificate.
Email to a friend