Why CVD Diamond Pass Tester and HPHT Can't?
Are you considering purchasing a lab-grown diamond but somehow tend to have doubts regarding them? Like whether they are real diamonds? How trustworthy are they? Will they be able to pass a diamond tester?
Well, no need to worry, as we come packed with an answer to all your questions. Let us first clear out some basic misconceptions which are withheld by many individuals. 
Are lab-grown diamonds real diamonds?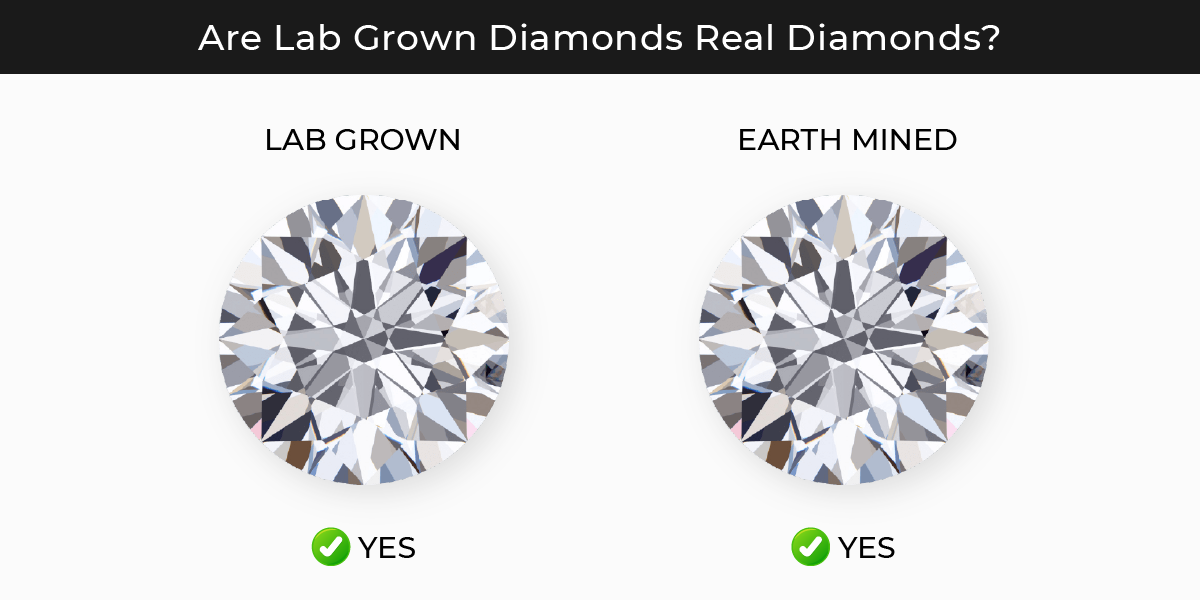 Yes, lab-grown diamonds are definitely real diamonds! They possess the same physical, chemical, and optical properties as natural mined diamonds. Just because they are created within a human-controlled environment does not in any way change the fact that lab-grown diamonds are real diamonds.
Lab-grown diamonds are made using two methods:
CVD: Chemical Vapour Decomposition method
HPHT: High-Pressure High-Temperature method
What are CVD and HPHT methods?
CVD is an acronym for 'Chemical Vapour Decomposition'. This method is carried out to create type lla diamonds, which are one of the purest forms of diamonds. To give you an example, the Kooh-i-noor is also categorized as a type lla diamond.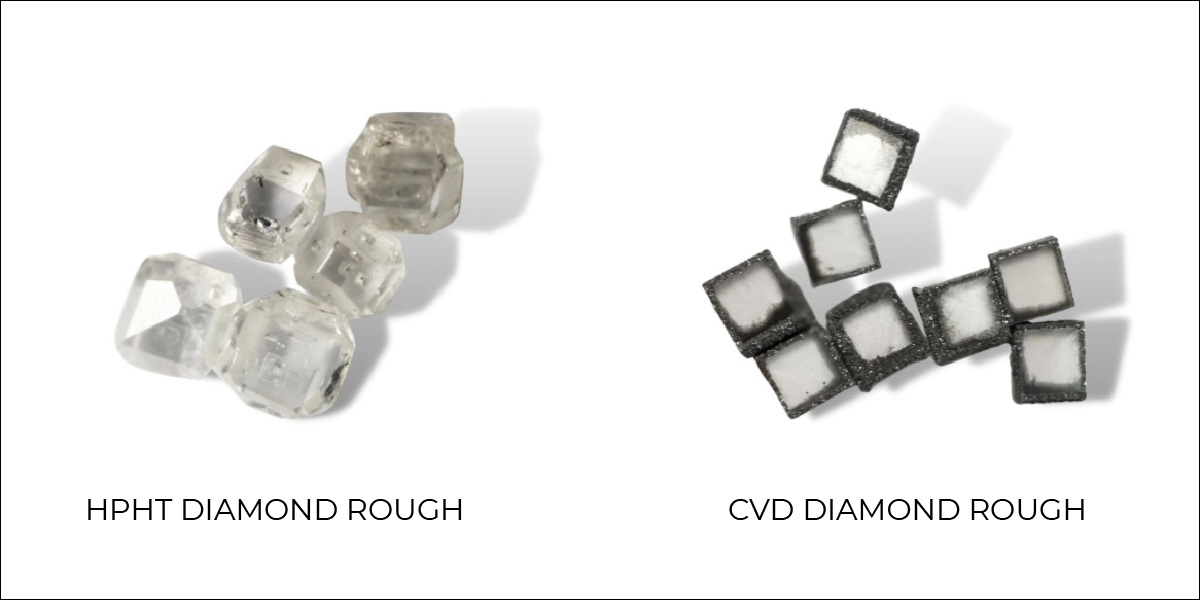 To create a precious gem via the CVD method, a diamond seed is placed in a chamber which recreates the conditions that are found under the earth's surface. The chamber comes equipped with a pure rich carbon plasma. As soon as the process starts, carbon atoms get deposited on the material, creating layers and layers of carbon. By the end of the process, a rough man-made diamond is formed.
HPHT is an acronym for 'High-Pressure High Temperature'. This method though produces a real diamond, the diamonds at times contain certain metal impurities. Most of the diamonds formed by the HPHT process aren't as pure as required. Thus, many diamonds formed by this method aren't categorized as type lla diamonds.
To create a lab-grown diamond by the HPHT process, a diamond seed is put inside a chamber along with graphite and certain metals that act as a catalyst. The chamber then creates an environment of 60,000 ATM and 2500°C, somewhat similar to what we find under the earth's crust. By the end of the process, a rough lab-grown diamond is formed. 
Lab-Grown Diamonds Are Not Diamond Simulants
There is a fair misconception among people that lab-grown diamonds are created using diamond simulants or are diamond simulants completely. Both these perceptions are false and have no logical basis. 
Diamond simulants are fabricated using Cubic Zirconia and Moissanite, which are in no way related to diamonds. They only tend to look like diamonds however, they possess different physical, chemical, and optical properties in comparison to lab-grown diamonds. 
How pure are lab-grown diamonds in comparison to naturally mined diamonds?
The purity of a diamond is represented by the type they are categorized in. There are mainly two types of diamonds:
Type lla or la: A type lla diamond is considered to be the purest form of diamond, as there is an absence of any class of impurity.
When naturally mined, only 5% of the rough diamonds are pure enough to be categorized as type lla. The rest are bound to have some impurity and be categorized as type la. Nitrogen, which is a commonly occurring impurity among diamonds, is responsible for the yellow tinge that many of these precious gems possess.  
While, in the case of lab-grown diamonds, the majority of diamonds created by the CVD method are categorized as type lla. This is because of the absence of nitrogen in the manufacturing process. However, diamonds produced by the HPHT method tend to contain some metal impurities, which tend to hinder their appearance. 
Which Diamond Will Pass the Test Conducted by A Diamond Tester?
A natural diamond that has been mined from beneath the earth's crust will definitely pass the tester. Irrespective of its type or shape, the natural diamond is a 'diamond' that will pass the test.
A CVD diamond will pass the test as the diamonds produced by this method are mostly categorized as type lla. They have minimal to no impurities present in the diamond. 
An HPHT diamond might not pass the test with ease, as the diamond created by this method may have excess impurities (mostly metal impurities) present in it. This may be caused due to the presence of a metal influx in the manufacturing process. Which, in turn, hinders the diamond's chemical composition and physical properties. 
This does not mean that HPHT diamonds are not real diamonds, it just indicates that some diamonds formed by this process consist of excess impurities. 
However, if an HPHT diamond has minimal to no impurities present in its composition, those diamonds will easily pass the test. Check out our lab created diamond rings here.