Bring Your Ring to Life with our 3D Customization Tool
We will custom make it for 10-30% less
Start your custom order today! Here is the process:
Upload a picture, sketch, or link of the setting you'd like us to create. Start customizing with our free tool.
Within 48 hours, our designers will create four(4) views of 3D renderings with all the details FREE OF CHARGE.
We'll email it to you for your approval. Make any necessary edits and we will revise within 24 hours.
Once approved, we will price it at 10-30% less than any other jeweler.
If you like the design, we'll send you a payment link and your new ring will be ready within 8-10 business days.
Are you ready
to start the process?
Pay only after you approve the design.
Still thinking about it?
Watch the video to learn more.
Jewelry made by us
Here are some of the jewelry pieces made by us for our international customers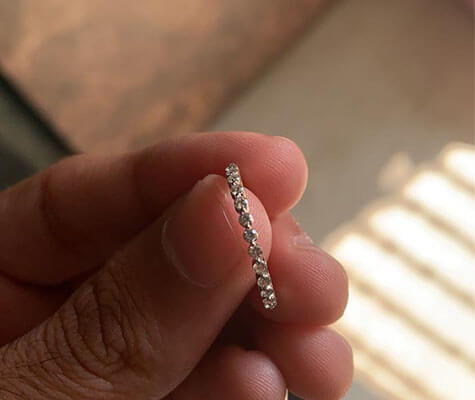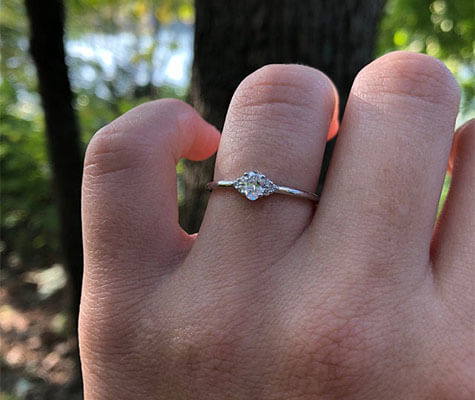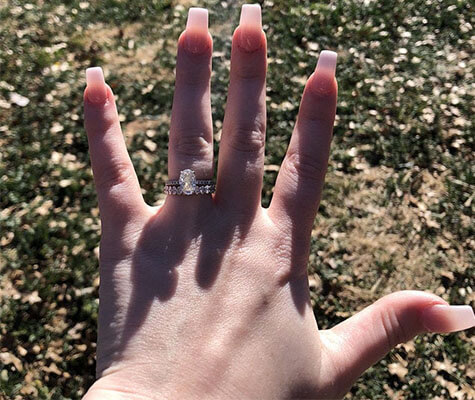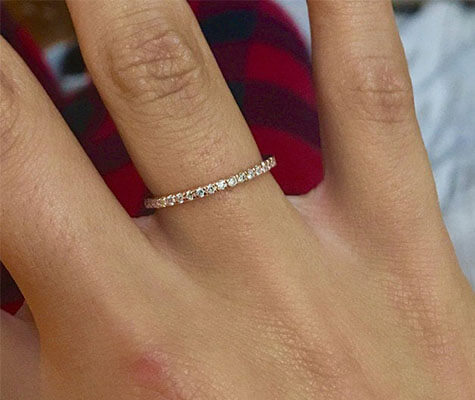 See what our customers are saying
Absolutely gorgeous lab diamond!
Absolutely gorgeous lab diamond!! you won't be disappointed I promise!! I was extremely scared to pick one online but it turned out absolutely amazing. 5/5!!

Mitchelle w
United States
Great purchase experience
I'm in Las Vegas and ordered lab grown diamonds from this company and got them fast and exactly as advertised.

Michael Montoya
United States
Amazing customer service and beautiful ring that I got so many compliments. I can't stop looking at my ring! Super happy, 5 star ⭐️ service

Maria Spiteri
South Korea
Why choose us for your custom engagement ring
Wide Range
of Collection
Price Match
Policy
Best Quality
Assuarance
24*7
Customer Support
100% Satisfaction
Custom Engagement Ring FAQs
–

Is buying a custom engagement ring less expensive?

To be clear, a lot will depend on where you get your engagement ring, so choose a jeweler that offers a straightforward, personalized procedure without any added fees or middlemen to drive up the price.

If there is little to no markup on your personalized engagement ring, you could end up spending less overall. You could save 20% or more. This has a significant impact on a costly item like an engagement ring. 

Field experts need specialized equipment to decipher the physical and spectral differences between the mined and lab-sourced diamonds.
–

How can I design my own engagement ring?

Before purchasing an engagement ring, you should think about your partner's preferences, your financial situation, and the 4 Cs (cut, color, clarity, and carat weight). Our jewelry consultants are here to help you design your own unique engagement ring whenever you need them.
–

Is it preferable to have an engagement ring customized?

The best approach to making the ring uniquely yours is to create it yourself. By doing this, you can guarantee that the piece will appear and feel precisely as you had imagined it would, and you will also be a part of the creative process.

This makes the ring even more important and special for couples because it may feel like a trip they are embarking on together.
–

What is the price of a custom-made ring?

The least expensive option you have for a personalized ring will cost around $1000 and can go as high as $40,000+.

Budgeting for your personalized diamond ring is essential if you want to control your spending and know how much you are spending.
–

How much time does it take to create a custom engagement ring?

An individual engagement ring typically takes two weeks to complete on average. The design phase of the process often takes the longest amount of time, therefore particularly elaborate designs or the requirement for numerous changes can greatly extend the timeline.
–

Are personalized engagement rings worthwhile?

It depends on your preferences for the metal, the complexity of the design, and the gemstones.

But is the price truly worth it? It is indeed worthwhile! Custom jewelry designs are one-of-a-kind creations made to your specifications and can be less expensive than produced items. 
---

Fill out the form or call to get started.