Certified Solitaire Available in Classic & Custom Shapes
Choose from our wide range of IGI/GIA certified high-Quality Lab-Grown Diamonds.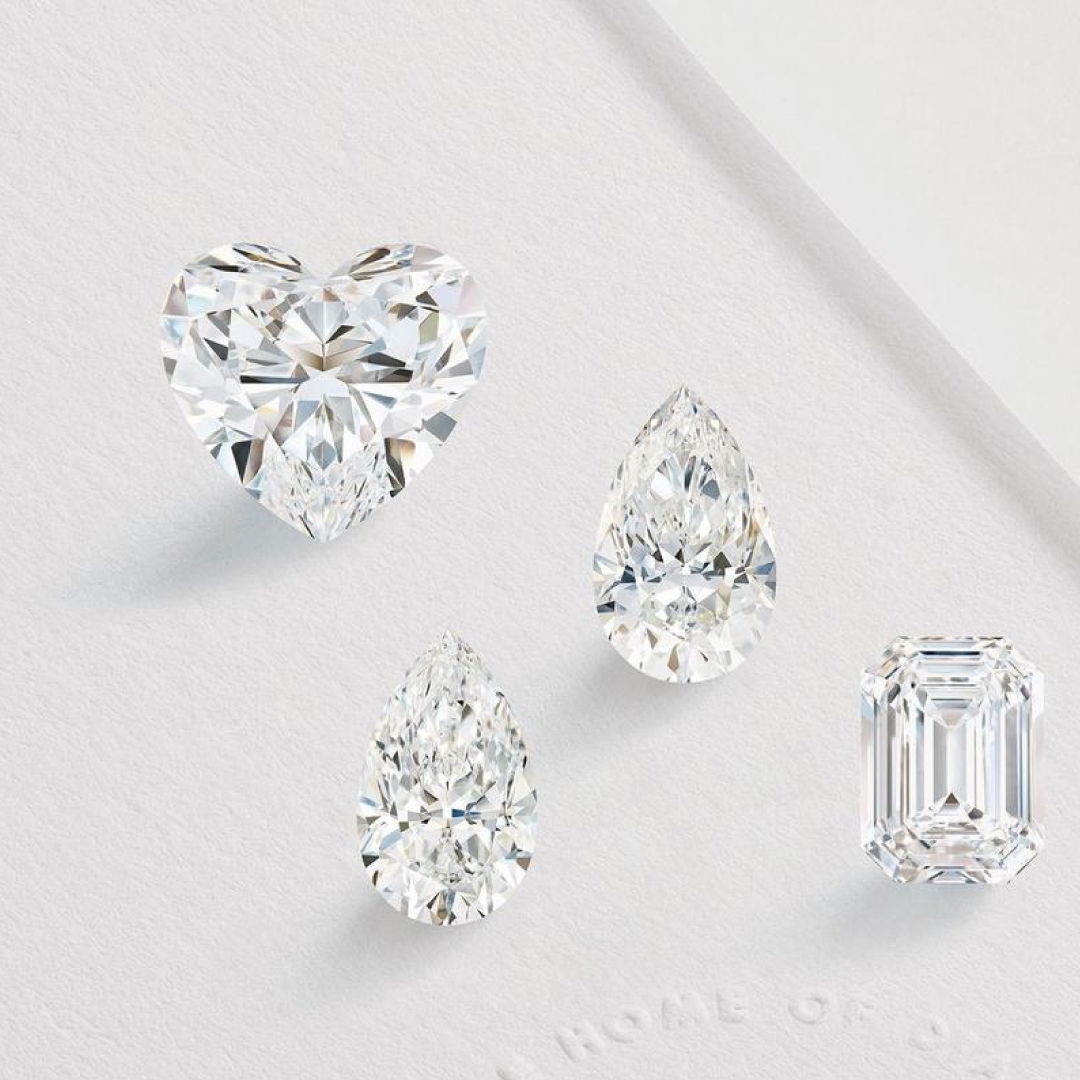 Why Choose Lab Created Diamonds?
Man made diamonds are both cost-effective and have a positive impact on the environment in comparison to naturally mined diamonds. Lab diamonds undergo the same processing as mined diamonds do and are graded against the same 4C's of diamond certification.
What are Lab Grown Diamonds?
A Lab Grown Diamond is prepared in Lab in contrast to Mined Diamonds. They are grown from tiny seeds of Carbon with extreme pressure and heat in a controlled environment.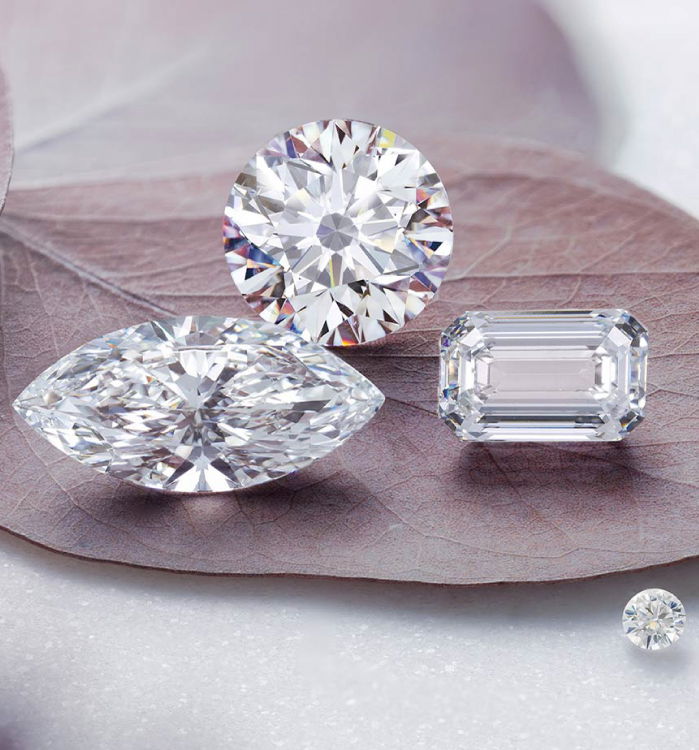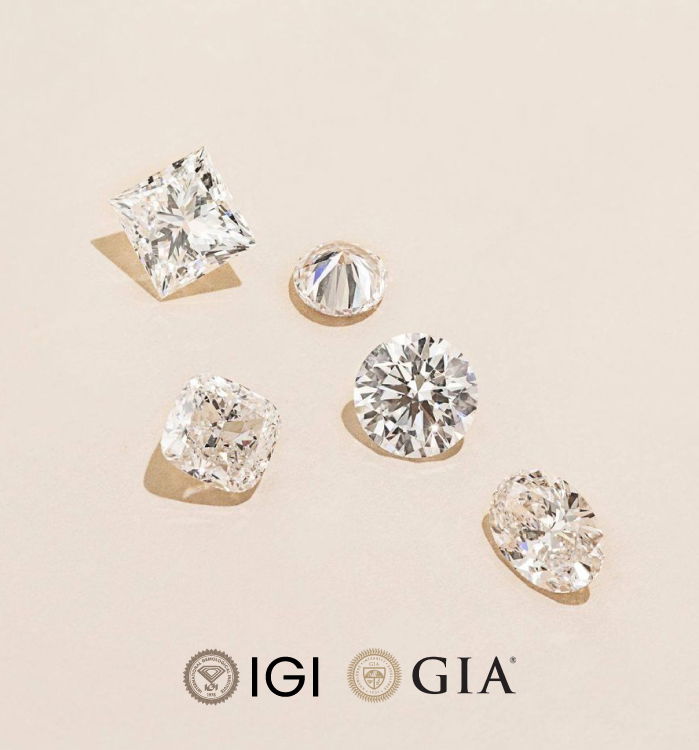 Lab Created Diamonds Grading & Certification
Every Lab Grown Diamond which is manufactured by us is sent to be inspected by institutions like GIA (Gemological Institute of America), IGI(International Gemological Institute) and AGS(American Gemological Society).
Choose from a collection of Engagement Rings made with Lab made diamonds. Each Ring is carved with Love & Passion.
Shop Colored Lab Diamonds
Select your perfect fancy color lab created diamond from thousands of ethically sourced diamonds.
Why Lab Created Diamonds?

Mining Free
"NO MINING" is required for Lab created diamonds. Elevate your jewelry with mining free Lab Growm Diamonds

Quality
Lab made diamonds have the same
quality and optical properties as natural diamonds.

Valuation
Lab made diamonds contribute excellent value,
and are more affordable than natural diamonds
Buy Directly From Us. No Middleman
Our prices are lower than the regular seller because we directly give you diamonds from our factory. No Middleman.
Loose Grown Diamond
(Manufacturer)
Directly Selling To

Our Buyers
(Jewellery Owners, Diamond Traders)
See what our customers are saying
Served 50 plus customers internationally and still counting…
Victoria Calva
Madrid, Spain
Perfect! I love this ring. It has so much sparkle for such a dainty ring! Complements my other rings really well! Exactly what I wanted!!…
Ravi Desai
Dubai, UAE
My fiancée and I are so happy with our experiences through LG Diamond. The service has been wonderful and the quality…

Jenny L
Boston, USA
My ring is so beautiful! The quality of ring is amazing and the picture doesnt do it justice. I also really love the engraving option! It…
Lab Grown vs Mined Diamonds
| | Lab Grown Diamond | Natural Diamond |
| --- | --- | --- |
| Is it a conflict-free? | Yes | Maybe |
| Whether it is real or not? | 100% | 100% |
| Where does it come from? | It is made in the laboratory | It is found in the mines |
| Is it eco-friendly? | 100% | Not at all |
| Which is better in terms of quality? | Since it is created in laboratory it comes without flaws and is by far of better quality. | Cannot predict the quality standards, a complete flawless natural diamond is very very rare and highly expensive. |
| Is child labor involved? | No | There is a good chance child labor was engaged |
| Can you customize it? | Yes | May or may not be customizable |
| How long does it live? | Forever | Forever |
| Is it artificial? | No | No |
| Will the diamond's shine go away with time? | No | No |
| Whether it is a diamond or not? | Yes | Yes |
| Which is more affordable? | Yes it is very cost effective | It may or may not be cheap |
| Can the same quality be delivered in large quantity? | Yes, definitely, As its manufactured in controlled conditions. | Cannot be determined |
Lab-Grown Diamonds are here to stay. They are real diamonds, available at a fraction of the cost, without the need for destructive mining or conflict.