How to choose your lab diamond shape?
Lab created diamonds can be cut into various shapes, these shapes are similar to what many natural diamonds are cut in. So many choices confuse consumers and make them second guess their first choice.
It is essential that you choose a shape and cut which fits the type of jewelry you're looking for. Man made diamonds have such clarity and brilliance that if you don't choose the right shape, you won't be able to get the best shine or sparkle out of it.
Let us help you understand what all factors you should be aware of before choosing your lab grown loose diamond's shape.
Some parameters to keep in mind before choosing your lab diamond shape
Appearance and Size
The appearance and size of a man made diamond is widely dependent on the cut which is given to it. A cut of the diamond can make it look bigger or smaller depending on how shallow, deep or just right the cut is.
The table of a diamond is the flat surface on top, which resembles a table. AT times diamonds are faced with their table facing upwards, this gives a sense of clarity in diamonds. This is present in shapes like emerald or Asscher. But due to this shape, the diamond may not look as large as a diamond with the same carat weight. According to experts the princess and marquise cut to maximize the size of a diamond.
Preferred Price
Different cuts have different prices. It all depends on the complexity, and the shine and brilliance the cut provides. Many fancy diamonds that have the oval or emerald cuts are seen to be cheaper than other cut diamonds. These cuts also allow a larger carat weight in the finished man made diamond. The reason being that less part of the diamond will be wasted in these cuts, while if a fancy cut were to be given more parts of the diamond are wasted.
Other shapes like pear or heart can help in the removal of more inclusions from the rough diamond; this leads to less wastage of the rough diamond. Cuts like the marquise, princess, and Asscher are expensive cuts.
Personal preference
While the price and appearance of the diamond matter significantly, it is your preference that has the optimum place in these parameters. What type of man made diamond would you like to wear? Or what type of lab grown fancy diamond would you like to buy? Buying a man made diamond or a diamond, in general, is an investment, hence such questions matter.
Different type of diamond shapes
Here is a brief on some diamond shapes which are most popular.
This type of loose diamond is round in shape and is the most preferred cut among all fancy diamonds. With such precise cuts that determine the width and depth of this type of diamond, they tend to have high brilliance. It is because of its form, the round brilliant cut diamond has a superior shine in comparison to other types of diamond cuts.
75% of the diamonds that are sold are round in shape. These diamonds are also referred to as RBC (Round Brilliant Cut), they have 58 facets which cause high refraction. The light enters reflects off each facet, bounces of the bottom, and comes out at the top to give a shiny appearance. This cut was created by Marcel Tolkwosky in 1919, it is highly symmetrical and has exquisite brilliance.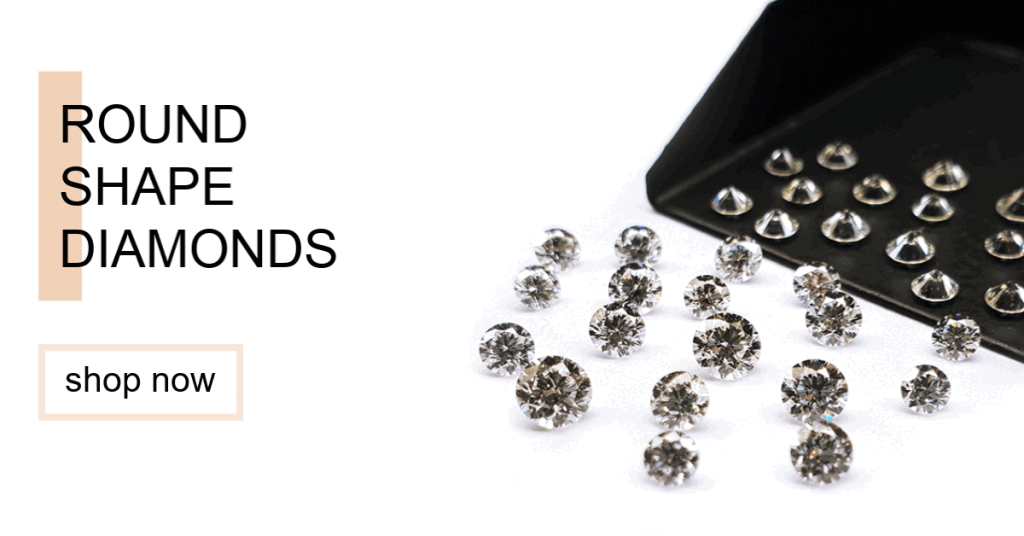 The second most popular shape after the round shape is the princess. It was created in 1961 in London. It is a bit square-shaped and has a smaller surface area at the top (about a difference of 10% in comparison to round). The corner to corner measure of a princess cut diamond is 15% greater than a loose diamond of a round shape. It has 49-144 facets, meaning it will refract a great amount of light, and give a shiny, sparkly look. More facets mean fewer flaws will be seen. White diamonds and fancy diamonds in this cut are preferred by buyers.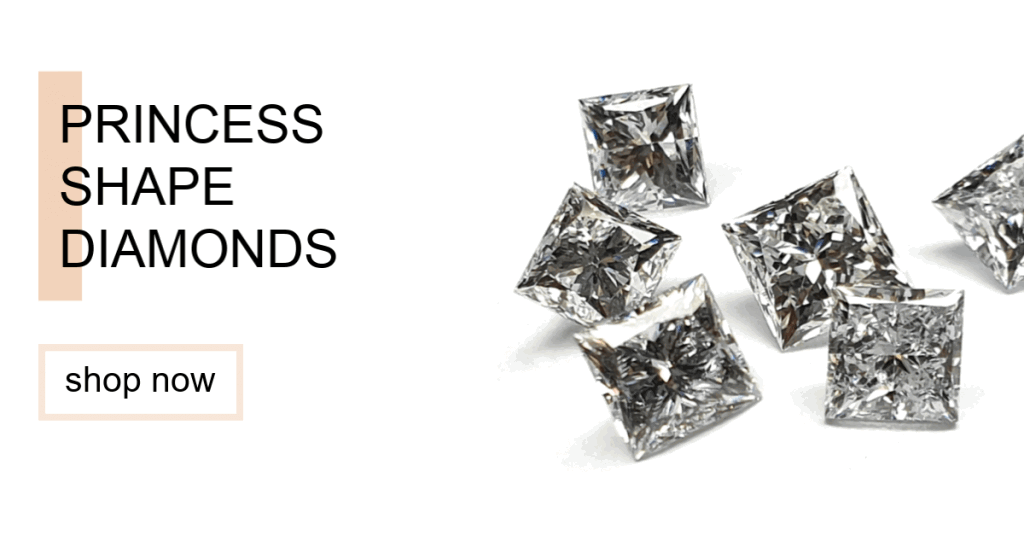 This shape is referred to as the 'shape of glamour' by many. This shape is rectangular and has a big tabletop facing upwards. The table gives a sense of clarity and has a step-cut of their pavilion if viewed from above their table, will somewhat look similar to the upper view of stairs. It has long and lean facets and was the most popular cut of the 1920s. A man made diamond in emerald cut will be cheaper than other cuts.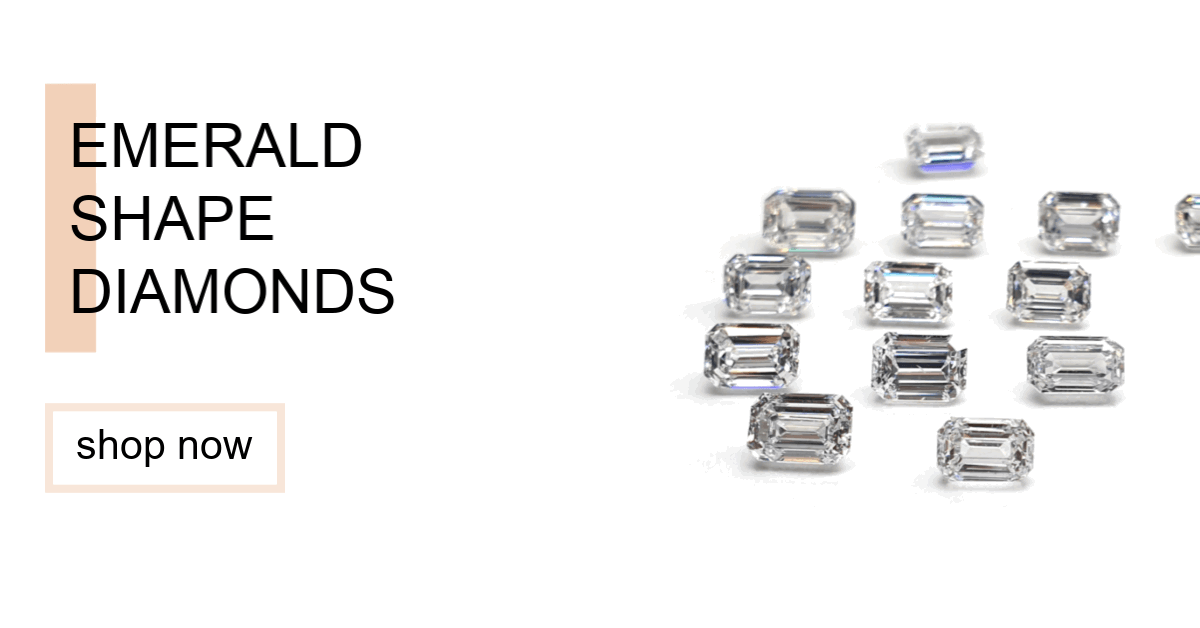 These fancy diamonds have splendid brilliance like round fancy diamonds. This shape is symmetrical and is considered a mix of round fancy diamonds and marquise fancy diamonds. It is elegant looking and has an elongated shape, which suits the finger pretty well when worn. This is also cheap a shape as there is less wastage of rough diamond in the oval cut. This man made diamond cut is the best choice for those who do not want to go for the usual round shape or the complex marquise shape.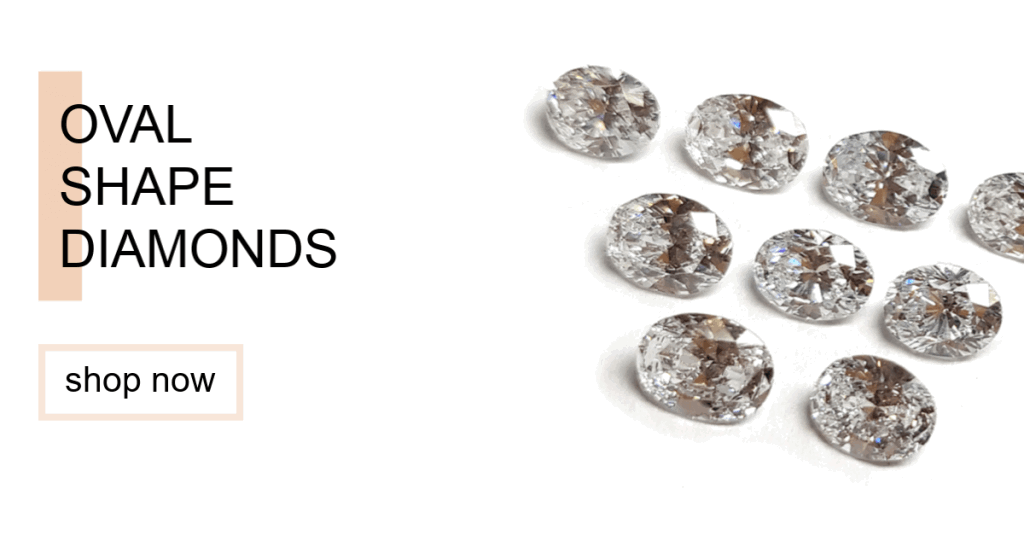 This fancy diamond shape gets its name from marquise de Pompadour. Who was the wife of Louis XIV in the 18th century, marquise was said to be inspired by her smile. This is a complex cut diamond which is oval and is then elongated. It has rounded sides and a pointy end, such a shape makes it look bigger than its actual size. This fancy diamond cut is good for those people who wish to maximize the carat weight.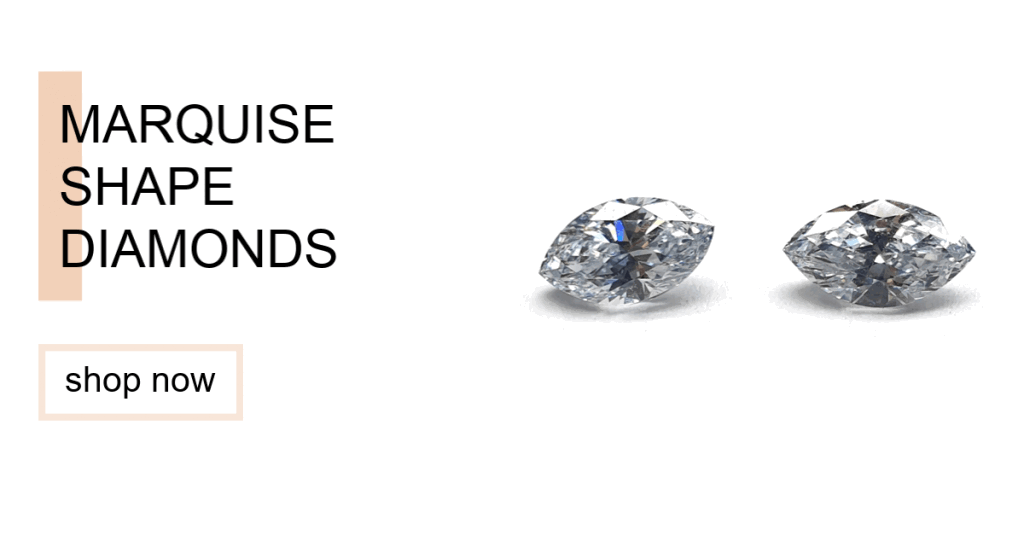 This fancy diamond is in the shape of a teardrop. This is a popular shape for engagement rings. This diamond has a rounded edge like that of a round-shape diamond and one pointy edge like that of a marquise diamond. This shape can be elongated or thick depending on one's choice.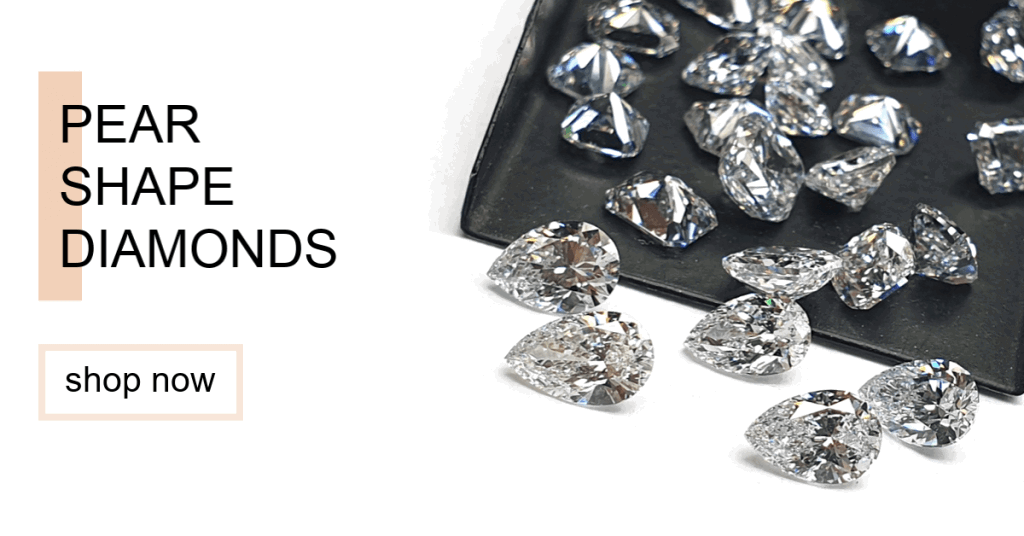 Like the name suggests this fancy diamond shape is in the shape of a pillow cushion. It is said to have immense clarity and flawless brilliance. A fancy diamond of cushion shape has 52 facets and tends to give a royal look. The cutting is done in such a way that light refracts and comes back in a thicker pattern than other modern cut diamonds.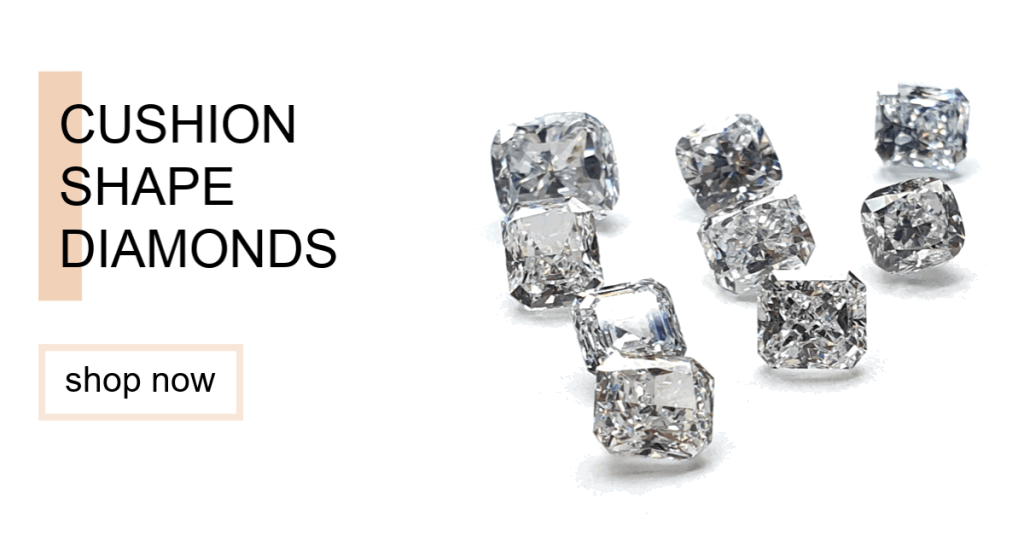 This fancy diamond shape resembles a square with rounded corners. With 70 facets, the radiant cut has an extraordinary sparkle due to its cut. This fancy diamond shape is used to maximize the effect of its original color, it is not a common cut. A man made diamond of radiant cut will look great on rings and earrings.
This fancy diamond shape literally resembles the shape of a heart. It can be elongated or made thicker depending on the person's choice. This shape only looks splendid when both halves of the heart are symmetric. Fancy diamonds of the heart shape is a brilliant-cut which is used often in pendants & necklaces. The shape can be difficult to examine, hence examine it carefully and then purchase.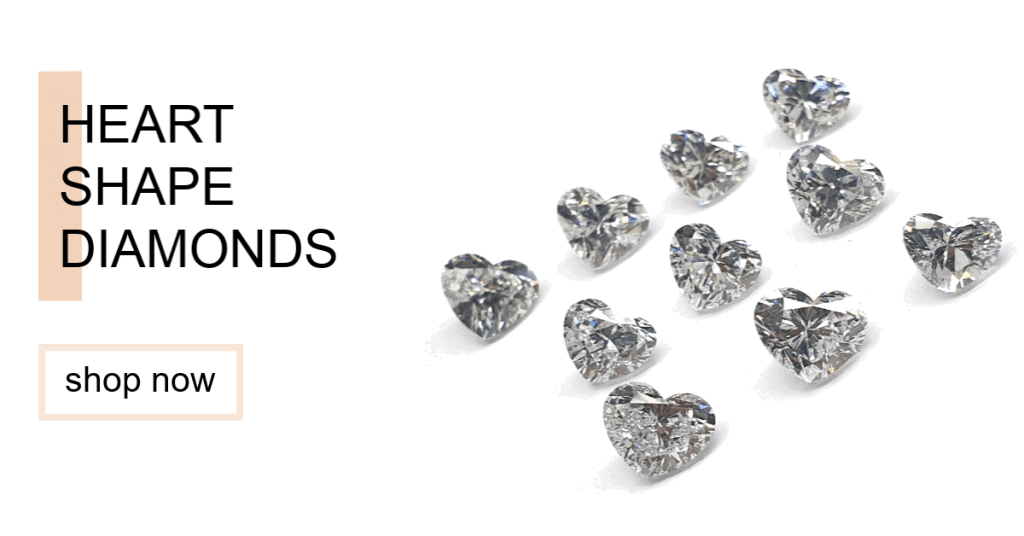 Hopefully, this article was of great help and guided you on how to choose your lab diamond shape.
If you have still any questions regarding choosing a shape for your loved ones, do not hesitate to ask, just Contact Us.