Are You Unsure of Your Ring Size? Consider Our Ring Size Chart
It can be quite embarrassing if you propose and you got the wrong ring size. The ring size is a tricky task, especially when you have to keep the proposal a secret. To assist you we have prepared a ring size chart for women.
This guide will walk you through all you need to know from how to measure ring size, to the different sizes, how to do damage control if the ring does not fit, and other tips to keep in mind.

Ways How To Measure Ring Size:
The best way to measure your ring size is to go to a jeweler and get it checked. If you do not wish to make an exclusive trip to a jeweler then how to figure out ring size.
Either you can buy your own ring sizer, it is the easiest way to measure ring size or we suggest you tie a ribbon around your finger and tie it loosely. Mark both the ends of the ribbon where it meets your fingers and measures the ring size.
Convert those measurements by checking the centimeter into a ring size chart, which is easily available on the internet.
Or you can check out Loose Grown Diamond's specialized guide for measuring ring sizes.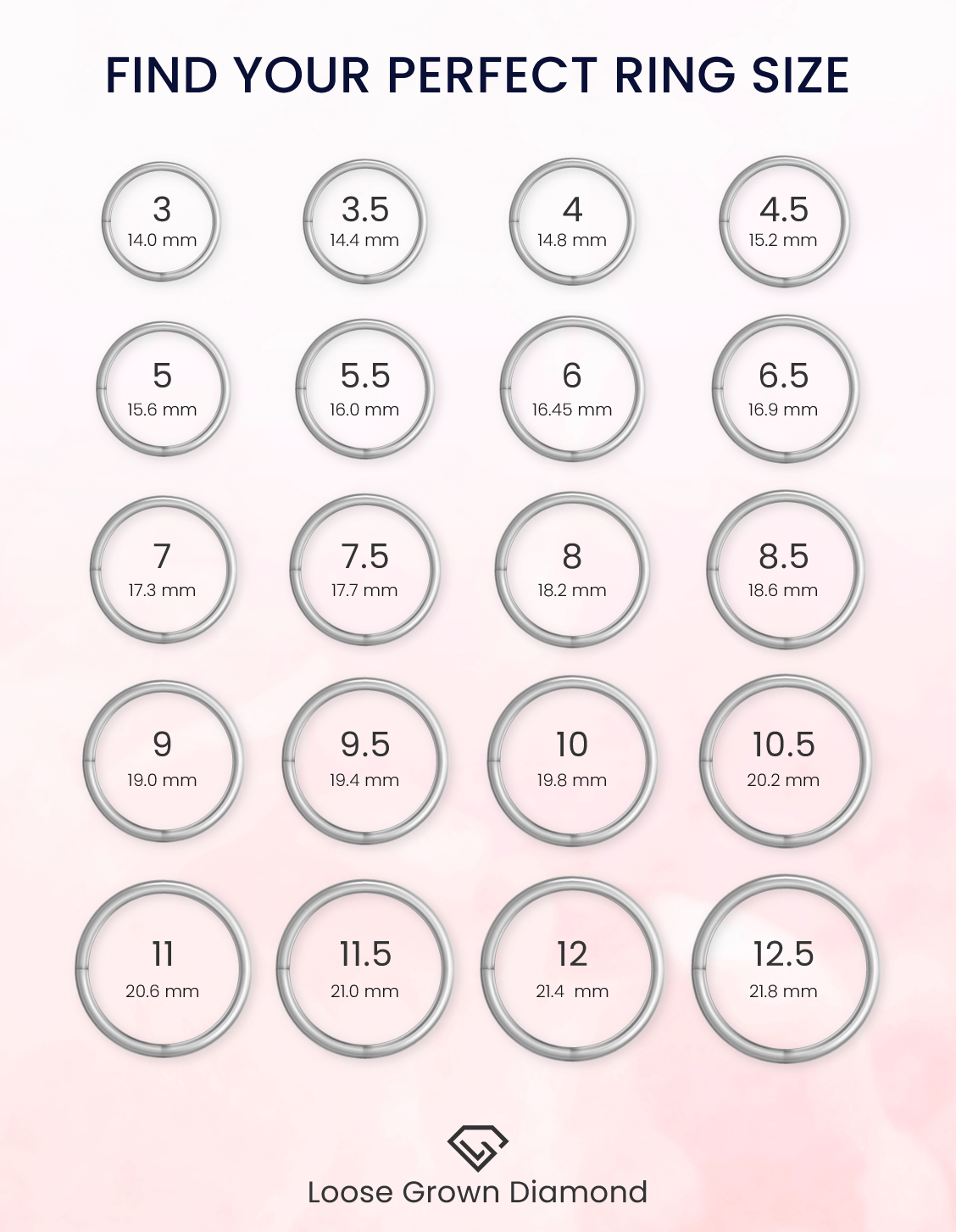 What else do you need to keep in mind about a ring size chart for women? Contrary to popular belief, the band size is not the only size that matters on the ring size chart for women. You need to be aware and conscious of other measurements as well because they have a significant impact on the overall look and feel of your ring. 
1. Band Height: It is super particular to also be precise about other items in the ring size chart for women. It affects the overall look of your band. Make sure you check out different variations of band height.
Band height is basically the top to bottom measurement of your ring band.
A taller height can be quite uncomfortable especially if you get puffy fingers or have an active lifestyle. It also has more potential to cause circulation issues in your fingers.
2. Band Width: Bandwidth is the front-to-back measurement of your ring. Bandwidth plays a huge role in the styling options for your rings. A thin band with a larger center stone might cause strain on the prongs holding the ring and in the long run, it might be more prone to wear and tear.
A wider band might affect the overall brilliance of the diamond and how it looks. You need to check the final look of your center diamond with multiple combinations of band height and width.
3. Styling: Ring styling is dependent on the different variations of the ring band. You also need to choose band settings when you are finalizing your look. There are various ring settings you can go with like channel setting, pave setting, gypsy setting, and many more. 
What To Do If Your Ring Does Not Fit 
If you had a mix-up or an "oops" moment after you bought the ring, there are ways to do damage control and still get the ring to fit you. Here are some of the ways you can try that might just make your ring fit you. 
1. Soap: The age-old trick that everyone tries first is to make your hands soapy to slip a tight ring onto your fingers. The simple logic is that soap acts as a lubricant, if your hands are too dry, then some amount of soap might be exactly what you need to make a ring fit.
2. Puffy fingers?: Often the ring size is affected by water retention and swelling in the fingers. If you have a super active lifestyle, you would have noticed that instantly after exercising, your fingers might get puffy.
There are a number of reasons why there might be excessive water retention in your hands like excessive salt in your body, excessive liquid intake, and many more. Wait for the swelling to subside or try to sweat a little, to make the puffiness go away.
3. Too loose: If your ring is a little too loose, we suggest that rather than getting it resized, which is an expensive alternative and time-taking as well, you go for a snuggler. As the name suggests a ring snuggler is a small fitting that makes a loose ring snuggle up to your fingers.
4. Stuck ring: Is your ring stuck on your finger? There are multiple things you can do about this. If this is due to excessive swelling or water retention, then you need to simply wait it out.
If the reason for this is it is too tight, you can use oil or soap as a lubricant. The last option is to pass a thin but strong threat through the ring and pull it out. This might cause a small scratch if the ring is too tight, but is the last resort if your ring is stubborn.
How To Take Advantage Of Ring Sizing?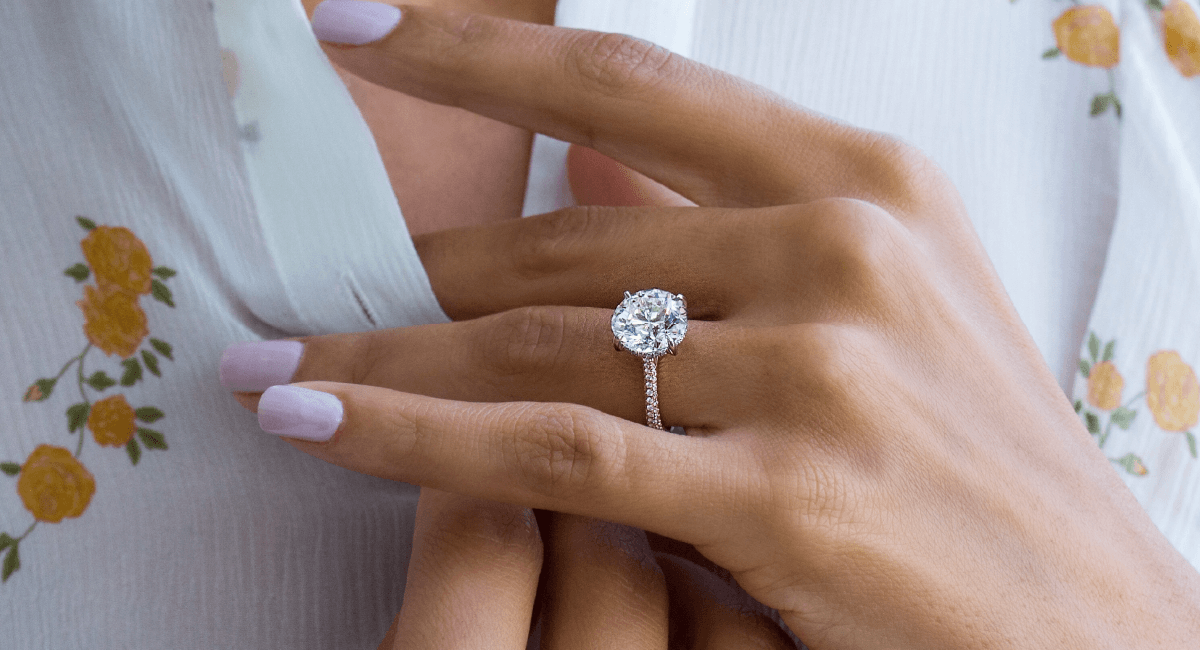 If the ring resizing process is unavoidable we suggest you take advantage of the process and proceed with some extra things you could get done on your ring. Here are a few suggestions: 
1. Ring engraving: Engravings are the smartest way to save rings. Engravings are carvings on the rings and if your ring is getting adjusted at the same time, your ring can have a beautiful addition to it, making it only more memorable.
2. Customization: There are other customizations you could discuss with your jewelry designer like adding other precious or semiprecious stones to your ring. Since the resizing process already includes getting the ring band cut and rejoined again, it might be simple to get a few other things added to your ring.
3. Cleaning and Polishing: If you are getting your ring resized because with time it has grown loose or tight, you can also get it cleaned and polished in the process. You might not notice, but between ring stones and curvatures, dust particles tend to settle and dim the shine of the ring with time. Cleaning and polishing the ring might make it look absolutely brand new. 
Also Read: Engagement Ring vs Wedding Ring: All You Should Know About
How To Help My Partner Find The Perfect Ring Without Telling Them?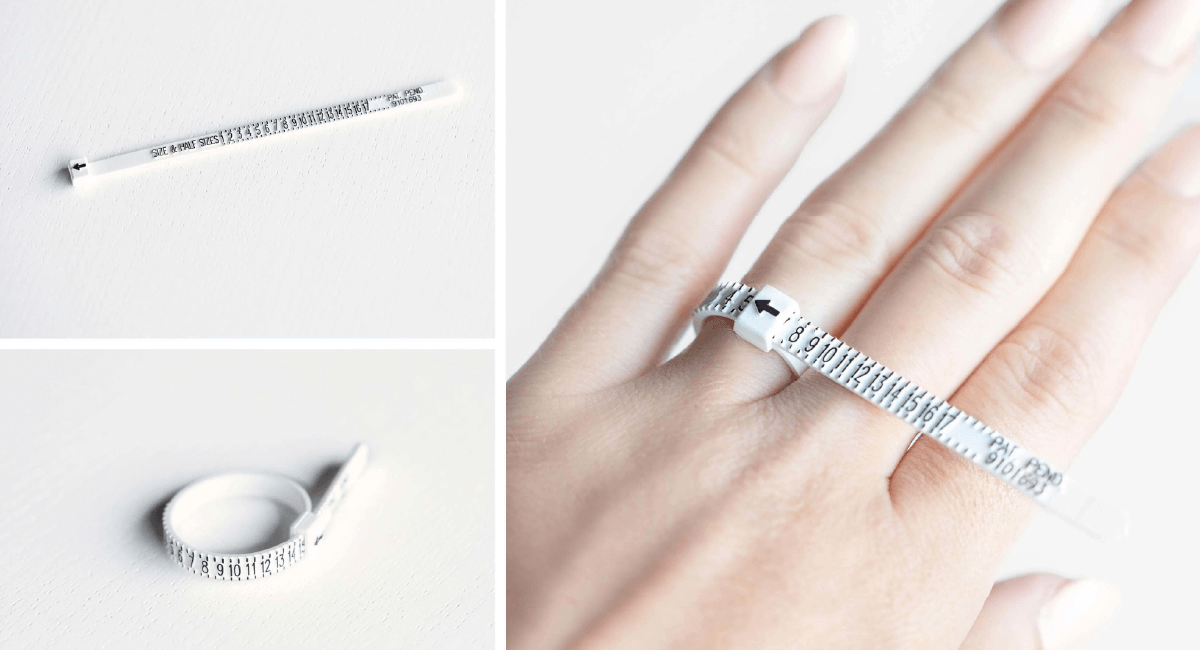 This is one of the most popular queries we get, and while we understand that a surprise secret proposal is super romantic, many people cannot help but worry about getting the wrong size or not the design of your dreams. If you are someone who just wants to be supported and at the same time get the ring of your dreams, here are a few ways you can do so, without your partner ever knowing: 
1. Use social media or TV series: If you have been in a long-term relationship and suspect that your partner is about to propose, we suggest you get creative and help them. A great way is to watch TV series or movies together and point out randomly how you think a certain sense of style appeals to you more.
Something like "I love how 'ABC' wears clean accessories, I love a minimal look". This way you won't make it too obvious but also convey what your preference is like.
2. Tell your friends: If you think that your partner might approach friends or family for suggestions, tell them in advance what your preferences are. What cut you would like, what ring design options you would go with. Make sure you ask your friends and family to be discreet about their suggestions, you would not want them to steal your partner's thunder.
3. Leave a browsing tab open: An age-old trick in the book is to 'mistakenly' leave a tab with your favorite designs open. Might be a little too obvious, but doesn't hurt to try if it gets you the ring of your dreams.


Conclusion
All the information above is all you need for the perfect beginner guide on ring size charts for women. Getting a ring for a proposal is one of the most exciting journeys you will ever be on and we hope that this ring size chart guide helps you to make that journey absolutely seamless and even more fun. We wish you the best of luck and happy shopping!