Platinum vs Gold: What Metal Would Be The Best Choice For Your Engagement Ring in 2022?
"Is Platinum better than gold?" is a common center point of discussion that has been revolving in the jewelry market, mostly because of the different benefits both (platinum and gold) have to offer. Yet a lot of times they both end up looking equally appealing to buyers. We'll give you both sides of the gold vs Platinum debate through this article.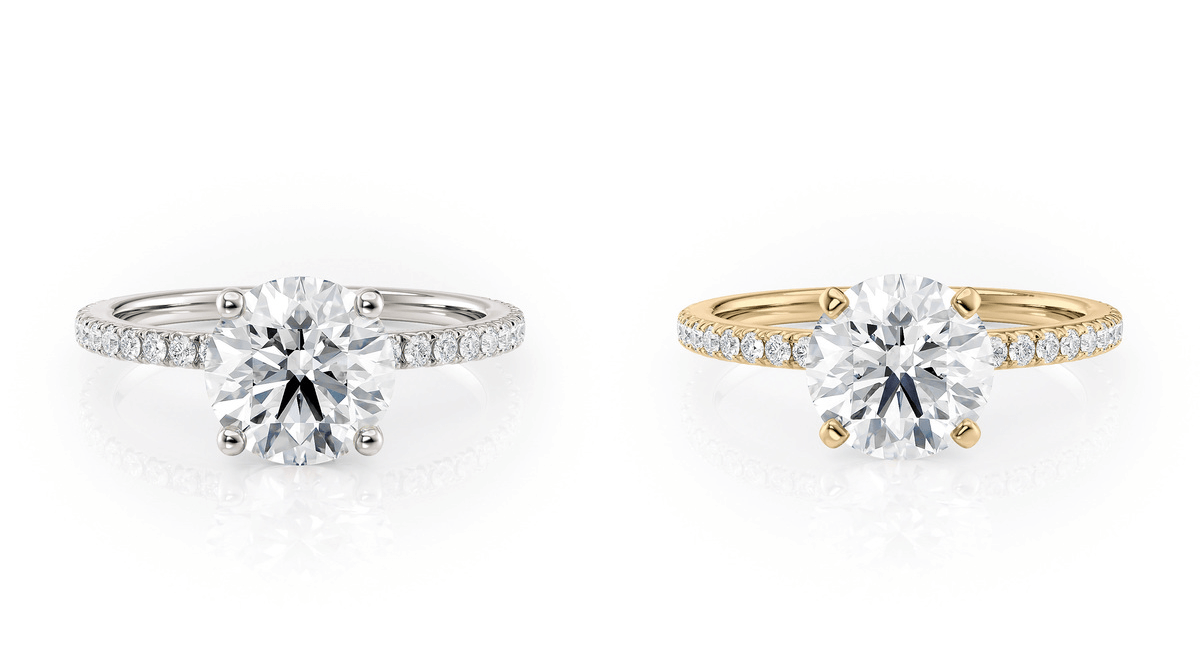 If you're planning to buy rings, specifically engagement rings you'd be divided between Platinum and Gold as the elements of choice. However, as you read through this article, making the choice might become a little easier for you. Consider the things we have mentioned here and make sure to choose ones that appeal to you.
If you feel it is becoming difficult to select any one of these metals then be sure to take into consideration your budget. That might give you some clarity.
What Is Gold?
Gold is a metal used in different jewelry and is available in a variety of ranges including different colors and textures. The colors are available in rose gold, White Gold, and yellow gold. White Gold is the closest comparison when it comes to Platinum, and yes Platinum is more expensive than gold, White Gold specifically.

What Are the Benefits of  White Gold?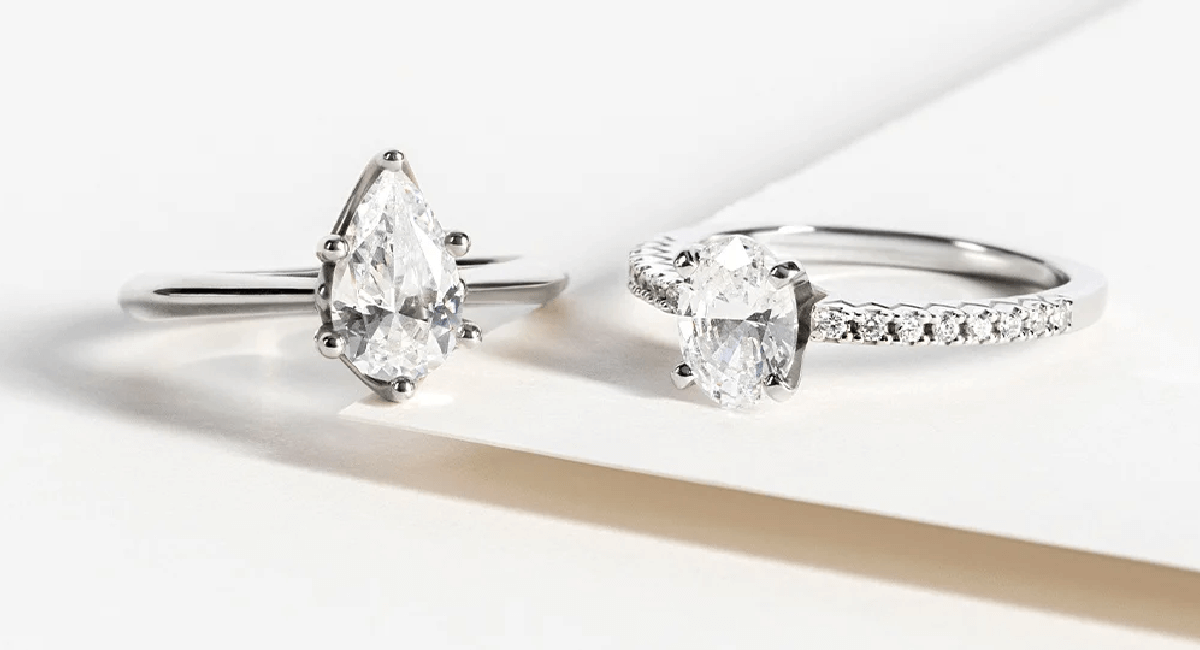 White Gold, if described well, is an alloy made up of pure gold and metals like zinc, copper, etc. which helps it retain its bright color and strength as a metal. 14K or 18K gold is usually used to make White Gold.
Now, if we come down to the strengths or benefits of White Gold they are;
Popular: White Gold is one of the most popular metals used in wedding rings and is also highly recommended by jewelers because of how close it runs to Gold vs Platinum.
Tarnishing Resistant: White Gold with daily use doesn't corrode or rust like other metals and maintains its shine and beauty.
Easy to work around: The beneficial factor of Gold is its malleability. Given how soft gold is in comparison to Platinum, it makes repairing or changing a size easy Also, this easy-to-work-around factor lets jewelers carve out intricate wedding band designs from White Gold.
White Gold is the closest to Platinum and is seen as an alternative to Platinum, so if you're looking for an alternative this is the metal to go with. We also hope these benefits help you understand and compare and then come down to an answer for whether Platinum is better than gold.
What is Platinum?
Platinum is a scarce naturally white metal. It is precious and extremely pure too, as it contains 95% of Platinum at any given time and only 5% of other alloys. Platinum as a metal has a cool, ice color, and most of the time it tends to enhance a diamond's innate shine and brilliance.
Platinum has a very similar appearance to White Gold and it does retain its appearance for many years if properly kept and cared for regularly. Platinum is hypoallergenic, that is it doesn't cause allergic reactions. Wearing Platinum jewelry a lot of times is a sign of high stature. This metal is heavier and more durable than White Gold. 
The answer to the question is Platinum jewelry more expensive than gold, the answer is yes. Because of its purity and rarity, the cost is so high of gold and platinum.
What Are the Benefits of Platinum?

There are several benefits of Platinum and this list can surely help you decide whether Platinum jewelry is better than gold jewelry.
Platinum is more durable than many other metals given how dense it is, in comparison to White Gold it is 20% and 60% denser than yellow gold. So, because of this density the durability increases which makes it suitable for an active lifestyle. Though it is not immune to everyday wear and tear.

It requires no plating, given how strong it is, unlike White Gold.

Platinum overtime shifts to a frosty look which is called the Patina look, it is something that is highly looked out for in the jewelry world.
Which Is Better: Platinum vs White Gold?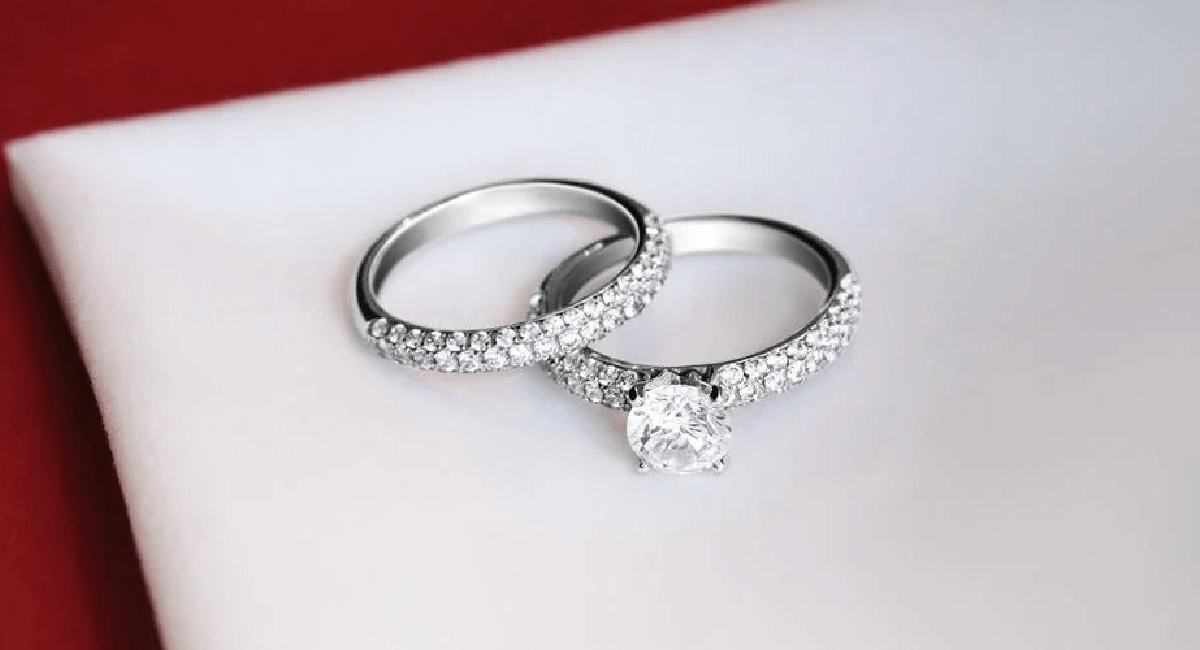 The question of whether Platinum is better than White Gold is something largely asked because of how similar the metals are in appearance and secondly their properties.
But there exists a lot of difference between the two because of which the question of is Platinum better than gold, specifically White Gold arises. You can have a look through the differences and then decide for yourself.
Platinum is a pure metal, with 95% purity whereas, on the other hand, White Gold contains about 75% pure gold and 25% alloy.

The platinum ring or platinum jewelry is highly durable and can be used in an engagement setting, however, scratches are inevitable in any metal, and after scratches take the patina look. On the other hand, 14K White Gold is long-lasting sets better in an engagement ring setting and is further improved when White Gold is finished in rhodium plating.

The answer to the question of

which is more expensive Platinum or gold, the answer

is "Platinum". Though it is identical to White Gold, because of how rare it is alongside its high density, Platinum is more expensive than gold.
The price discrepancy between White Gold jewelry and Platinum jewelry is around 40%-50%, which is why people tend to prefer White Gold more than Platinum because it fits the budget and gives the look of a Platinum band.
Also Read: How Much You Should Spend on An Engagement Ring in 2022?
Best Engagement Ring Settings
The best engagement ring settings that suit Platinum and gold flawlessly are listed below, these are well researched and shall surely help you out.
Solitaire
The solitaire setting consists of a single diamond set in a metal band that can be paved-set with diamonds or left plain with no other stones.
Halo
The halo setting is such that you have a center diamond which is then surrounded by a circle of mediocre diamonds known as accent stones. This design can give the appearance of a larger center stone and looks great in White Gold or Platinum.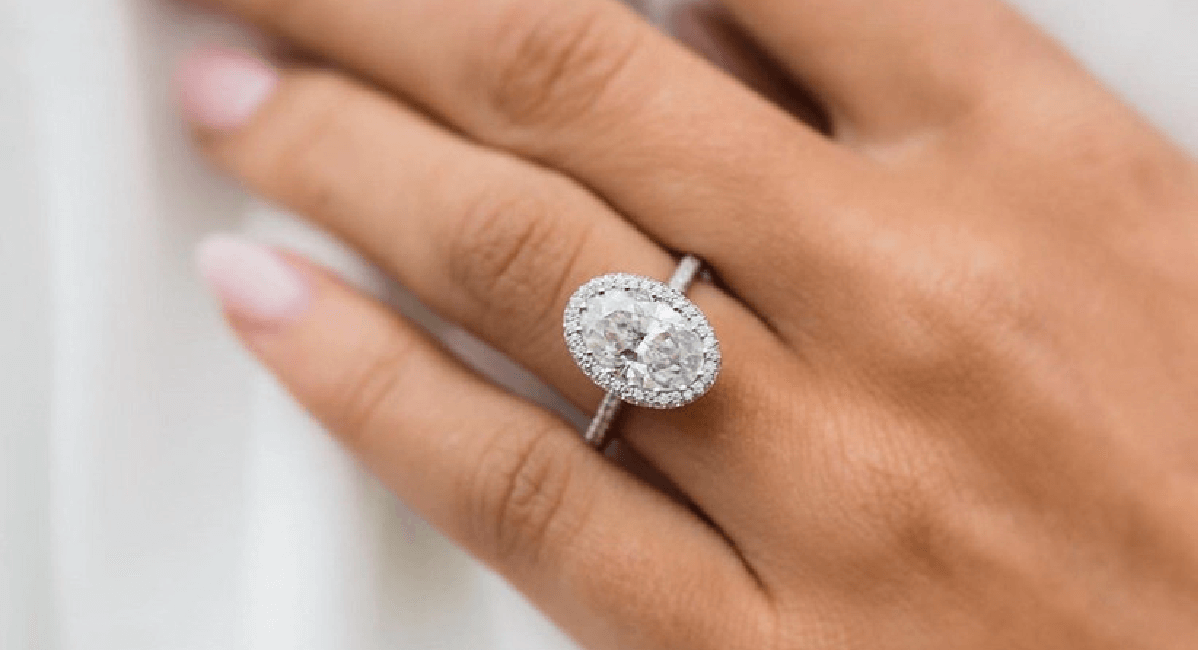 Vintage
Vintage rings are sometimes known as "antique rings". Vintage rings are most often bright stones with colors such as turquoise, blue enamel, etc and the pale tones of Platinum and White Gold emphasize them.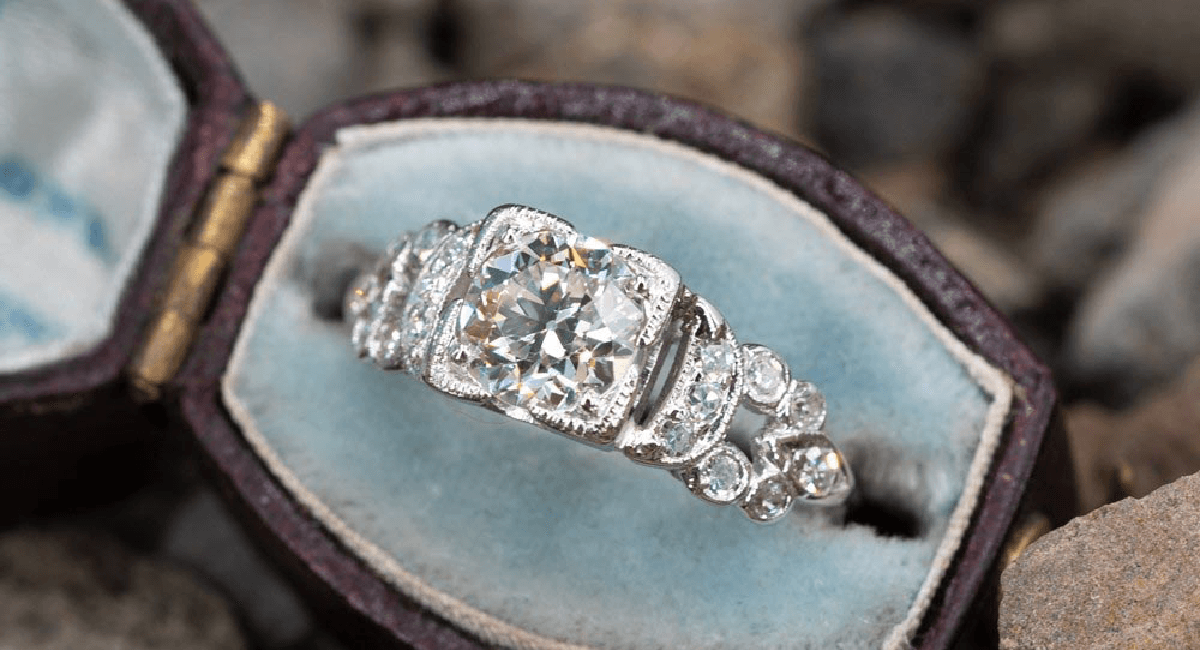 Three Stone
The three-stone engagement ring as a design includes one center stone with two side stones.
Now, these are some settings that look fabulous on both metals so without a doubt in mind and the question revolving in your head as to whether Platinum is better than gold you can make your decision and your ring will look fabulous.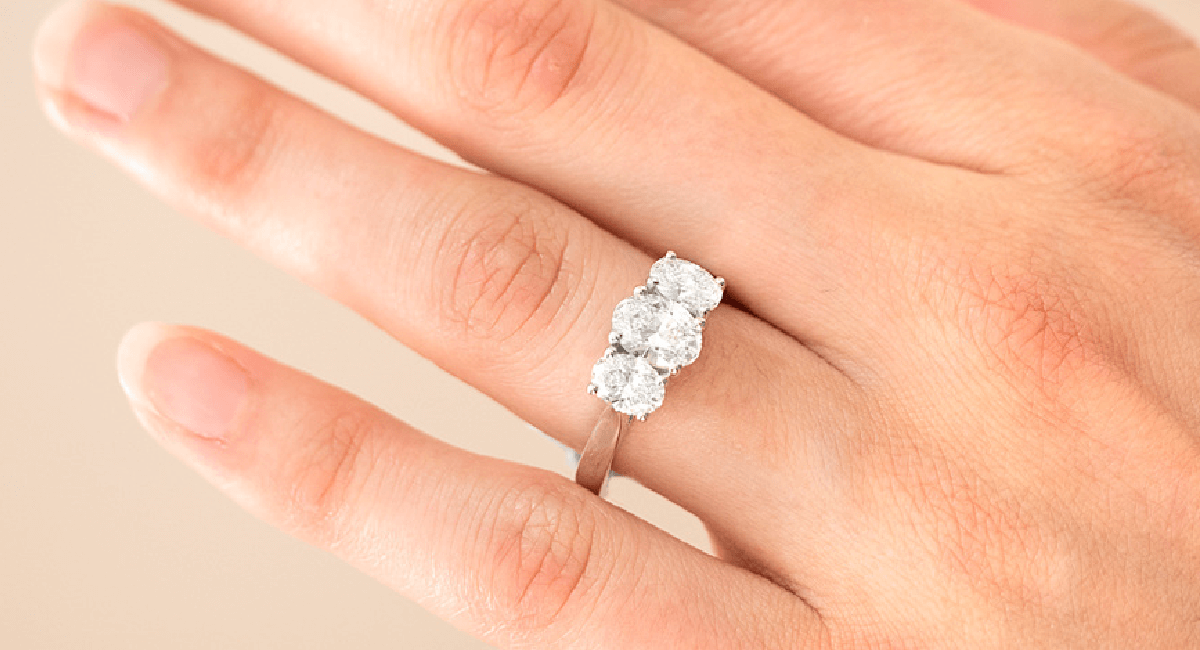 Conclusion 
After reading the article " Gold vs Platinum", you need to understand that the choice comes down to you, whether or not the metal you choose checks all the boxes on your list. We genuinely feel that you found the answer, Platinum is better than gold. We feel it is, given all its benefits.