CVD Diamonds: All That You need to know
CVD diamonds, This come may be met with a blank if you mention it to someone outside the diamond industry. There are not a lot of people who know what the acronym stands for or what exactly these diamonds look like. This is unfortunate because anyone who wants a diamond without the ethical and environmental issues that come with mined diamonds, these stones is perfect. Not to mention the fact that they caused a fraction of what natural diamonds do.
To help you understand the manufacturing process, properties, cost, and a lot more about these diamonds, we have curated this handy guide. Before buying a CVD diamond ring or an engagement ring, it might be worth looking into CVD diamonds.
CVD is an acronym for chemical vapor deposition. Essentially, it refers to the process in which certain materials are deposited when a gas acts upon a substrate. The process involves some chemical reactions that lead to the deposition of the material.
What is CVD Diamond?
Diamonds can be classified into two types depending on the formation process. They formed under the earth's surface and took billions of years of heat and pressure to form, they are known as natural mined diamonds.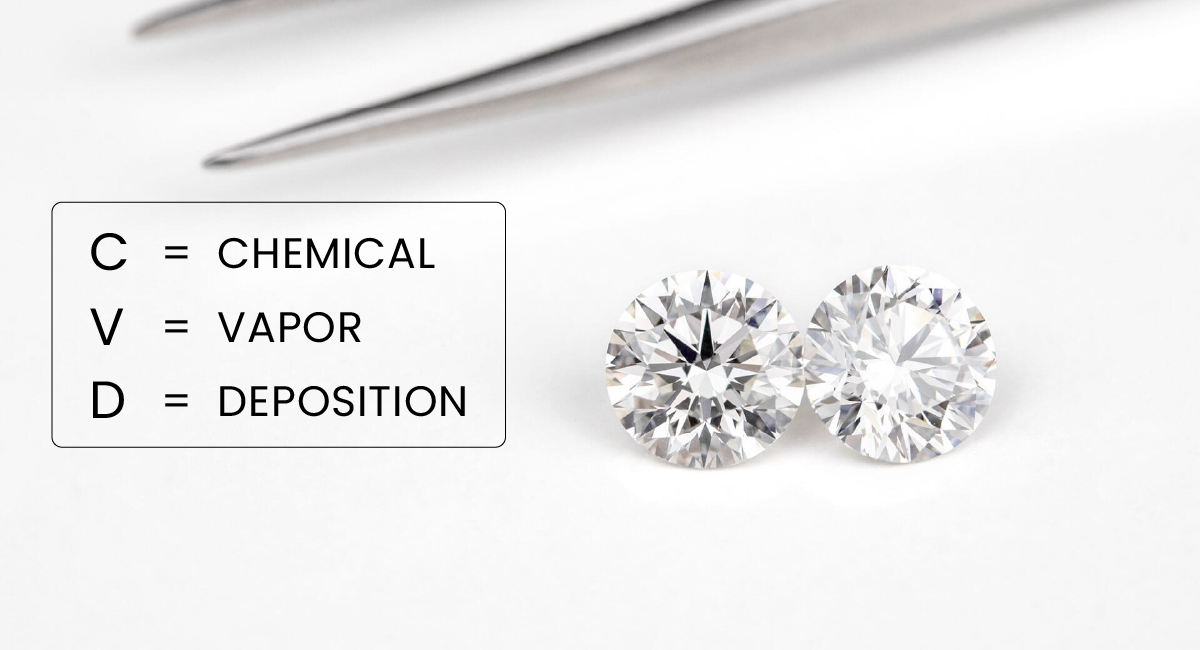 On the other hand, man-made diamonds are formed on the surface of the earth, and as the name indicates, synthetically. One type of man-made or lab-grown diamond is the diamond's CVD, which is made in labs by using a special process called chemical vapor deposition.
Why is it Difficult to Synthesize Diamonds in the Lab?
Diamonds are made up of carbon, just like coal and graphite. The only difference between these materials is the arrangement of the carbon atoms command which is also known as the crystal lattice. It is difficult to synthesize CVD diamonds because graphite is one of the most stable forms of all types of carbon. That is why diamonds also occur very rarely in nature.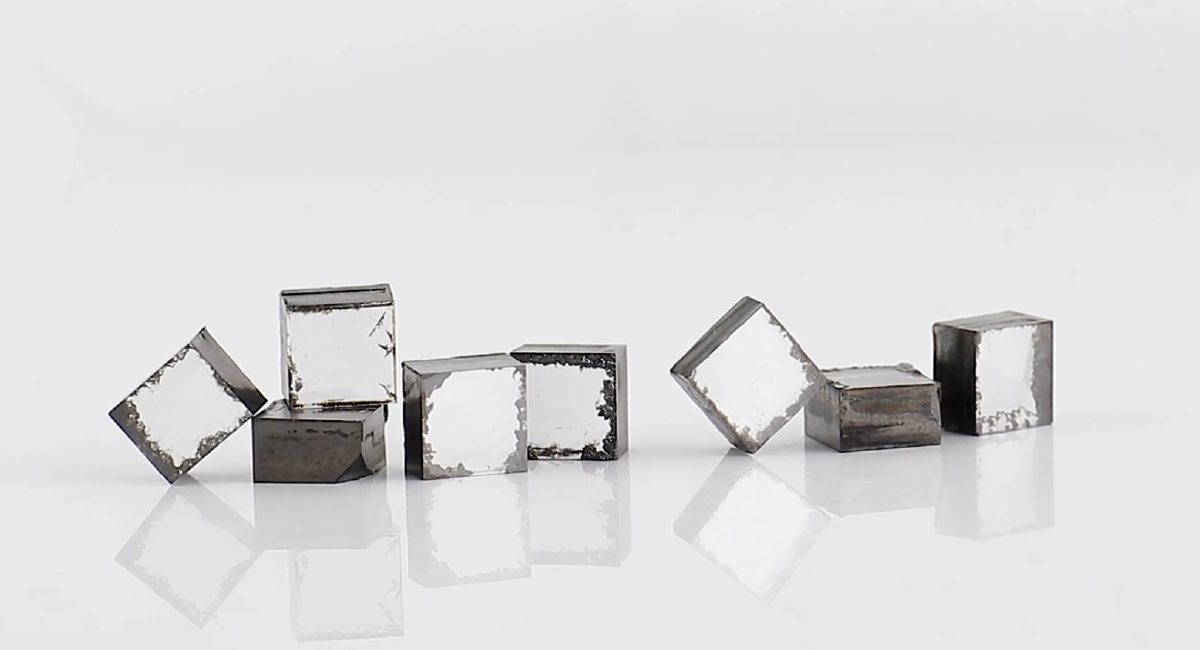 Earlier, in the 1950s, graphite was converted into diamonds using the high pressure and high temperature technique, also known as HPHT. This was a very difficult way to synthesize diamonds in the lab as the stability of graphite would prevent the formation of diamonds using this technique. However, with the introduction of the CVD technique, it was possible to deposit carbon atoms on a surface using a gas that contained carbon.
If proper techniques are used, it is possible to enhance the growth of diamond crystals and suppress the growth of graphite crystals.
How are CVD Diamonds Made?
This technique involves using atomic hydrogen on graphite to turn it into diamonds.
Hydrogen is usually found in nature as hydrogen molecules, which are formed by combining two atoms of hydrogen together. To make CVD diamonds, we first need to break the molecular hydrogen into atomic hydrogen. This is done by using a gas activating agent, which could be an intense plasma or a hot filament.
After hydrogen gas is dissociated into its atoms, the next step is to slowly apply it to the substrate, that is graphite. Hydrogen selectively etches the surface of graphite and breaks up the double bonds. This converts the graphite bonds into diamond bonds.
This is done by first placing a thin seed diamond in a sealed chamber and subjecting the seed to high temperatures, usually around 800 degrees Celsius.
After that, hydrogen, or a mixture of carbon-rich gases which includes hydrogen and methane, is introduced into the chamber. Using the methods stated above, the gases are ionized and their molecular bonds are broken. This results in the attachment of pure carbon to the diamond seed. As more and more carbon atoms are formed, they develop atomic bonds with the same diamond.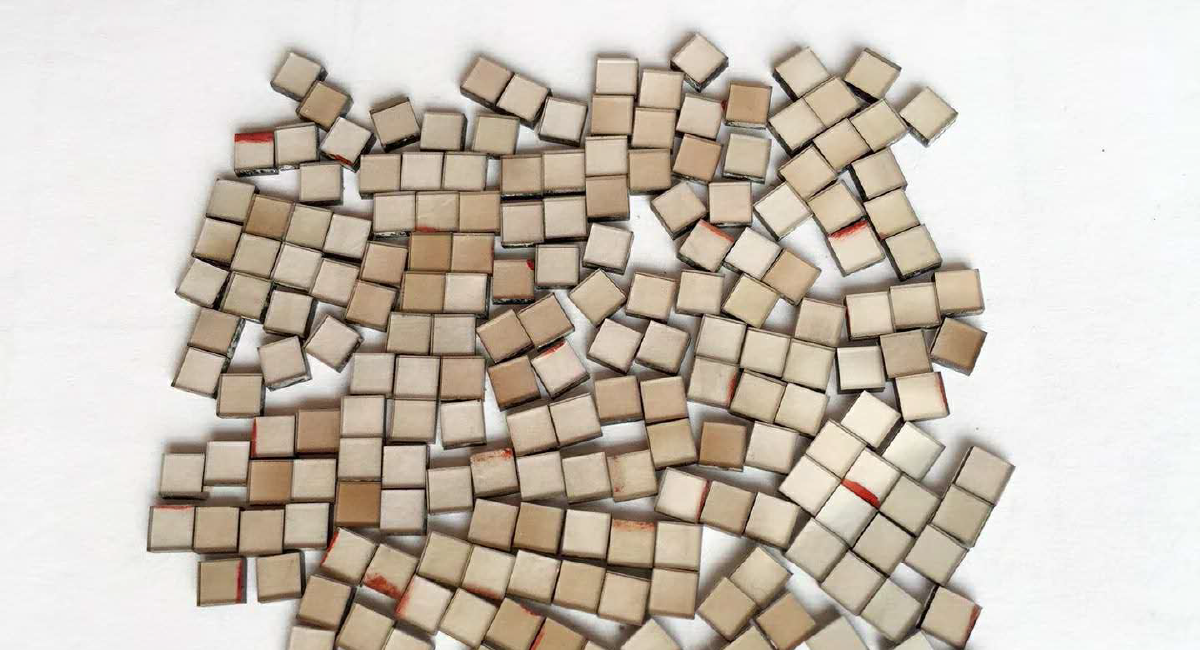 What is the Temperature at which CVD Diamonds Grow?
The temperatures at which optimum growth is obtained are between 700 to 900 degrees Celsius. It is also possible to grow diamonds at lower temperatures, but in this case, the growth rate will be extremely slow.
What are the Substrate Materials that can be Used?
Diamond can be deposited on various types of materials. Most of the time the seed used is a piece of the diamond itself, but other materials like tungsten, silicon, molybdenum, silicon nitride, silicon carbide, quartz glass, cemented carbide, etc. Can also be used. The most important feature that the substrate material must have is that it should be able to withstand high temperatures and when it is attacked by the activated gas, it should not dissolve the deposited carbon.
Why are CVD Diamonds Brown?
The brown color of CVD diamonds can be attributed to carbon inclusions within the stone that may be non-diamond in nature. These inclusions may be formed during the process of treating the substrate with carbon gases.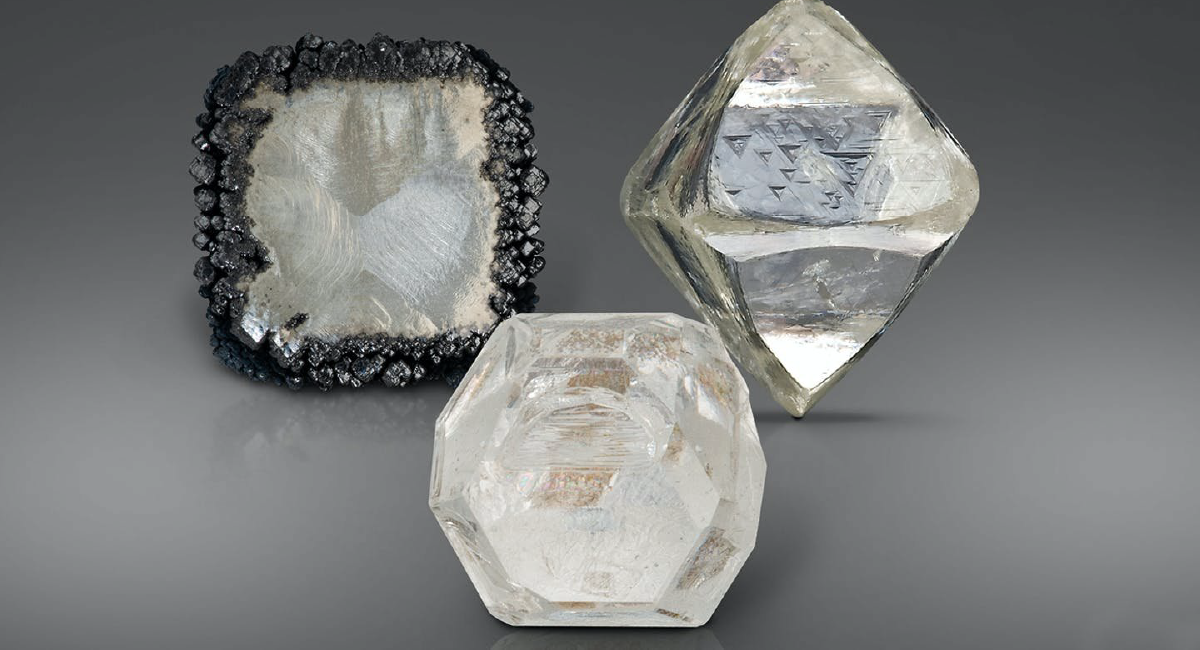 Moreover, it is also believed that the brown coloration can also be a result of internal defects such as dislocations within the stone. However, unlike natural diamonds, the brown discoloration in CVD diamonds is not due to plastic deformation, as is the case when it comes to natural diamonds.
According to the CVD diamond review by GIA, it is possible that the brown hue in CVD diamonds is seen in the case of mass-produced CVD diamonds which are manipulated by adding nitrogen or oxygen to the gas mixture. However, this defect is easily correctable by using high pressure and high-temperature treatment after the formation of the diamond.
How to Identify CVD Diamonds?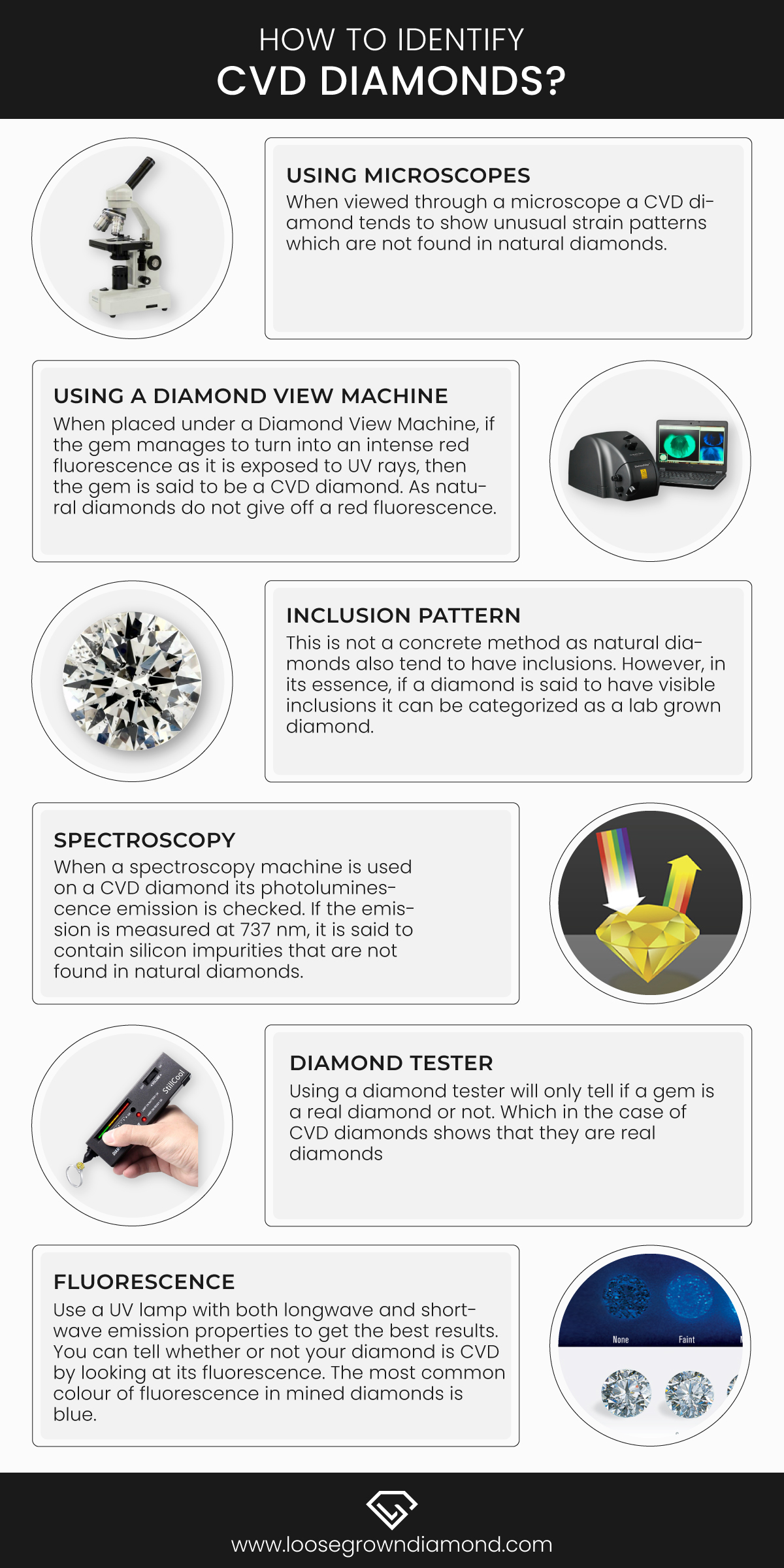 Here are seven ways to identify CVD diamonds:
Using microscopes – If you place the diamond under the microscope, you will see that CVD diamonds have characteristic strain patterns which are different from the patterns seen in natural or mined diamonds.
Using a Diamond view machine – This machine uses high-energy UV radiation to identify synthetic diamonds from natural diamonds. When placed under this machine, CVD synthetic diamonds show a strong red fluorescence, which is not visible in naturally formed diamonds.
Inclusion pattern – Inclusions, especially when seen under a microscope, are present even in natural diamonds. However, the difference is that in CVD diamonds, these inclusions are less dispersed compared to natural diamonds.
Spectroscopy – This process refers to placing the diamonds under a spectroscope instrument. These instruments usually emit light at 737 nm. When exposed to this light, CVD diamonds show strong photoluminescence emission due to the presence of silicon in them, whereas this is not seen in natural diamonds.
Diamond tester – This instrument is used to check if the stone in your hand is a diamond or not, but it cannot maybe reveal whether it is a natural diamond or a man-made one. The dual electronic diamond tester uses thermal and electrical conductivity to check whether a stone is a diamond or not.
Fluorescence – Use an ultraviolet lamp that has both longwave and shortwave emissions. If the diamond shows fluorescence of blue, it is confirmed that it is not a CVD diamond. Mined diamonds can show fluorescence in many colors, but the most common is blue.
Also, it should be noted that natural colorless diamonds show fluorescence typically under long-wave ultraviolet light, whereas the fluorescence becomes weaker when seen under shortwave ultraviolet light. On the other hand, synthetic diamonds are reversed, they show the strongest reaction under shortwave light.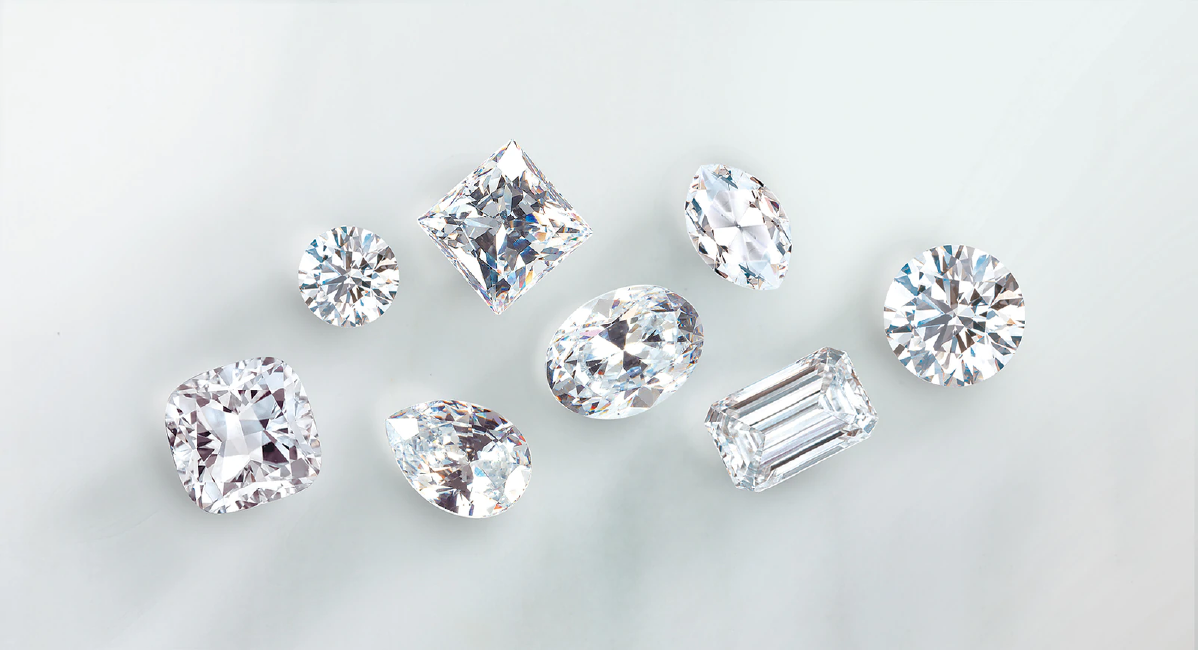 Moreover, CVD diamonds show dark brown, almost red fluorescence under long-wave UV, which becomes moderately strong and turns yellowish-green in color under shortwave light. This is a positive confirmation of the presence of a synthetic diamond.
Do CVD Diamonds test the same as Real Diamonds?
Really diamonds have the same crystal structure as natural diamonds, and the chemical composition of both types of diamonds is the same. When we use the term synthetic diamonds or manufactured diamonds, these terms do not actually refer to the diamonds themselves, but rather the process of manufacturing them. Chemically speaking, the lab diamonds are indistinguishable from real diamonds.
However, there are some chemical properties that may be a little different. For instance, the testing methods mentioned above, like the inclusion pattern, fluorescence, and spectroscopy may show some difference between the two types of diamonds. However, this does not mean that the stones behave differently entreated two chemical, thermal, electrical, or any other kind of treatment.
What to look for when Buying CVD Diamonds?
When you're buying, or for that matter any type of lab ground diamond, it is necessary that you take some precautions to get the best value for your money. There are two things you need to remember before buying a CVD diamond.
The first is to avoid diamonds that have a brown color hue. There are many concede attacks that can cause the appearance of brown color in CVD diamonds. This affects the optical properties of the diamond. Look at the two pictures shown below.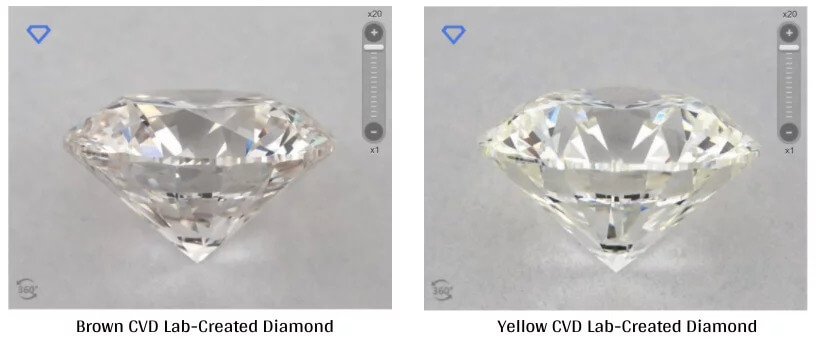 The brown hue of the elaborated diamond is usually apparent when you see the diamond in the profile view. When you compare the two diamonds above, you will be able to see the difference quite clearly. The 2.03 H VS1 CVD diamond looks brown, while the 1.24 H VVS1 diamond appears yellow, just like a natural diamond.
It is recommended to avoid buying diamonds that have this hue or to go up in color to D, E, or F to minimize the appearance of the brown hue.
The second thing you need to consider is strain-induced birefringence, which gives the lab-created diamond a fuzzy appearance. This happens when there is a mismatch between the crystal lattices when the diamonds are grown layer by layer.
The result is that the diamond looks fuzzy and has strain lines.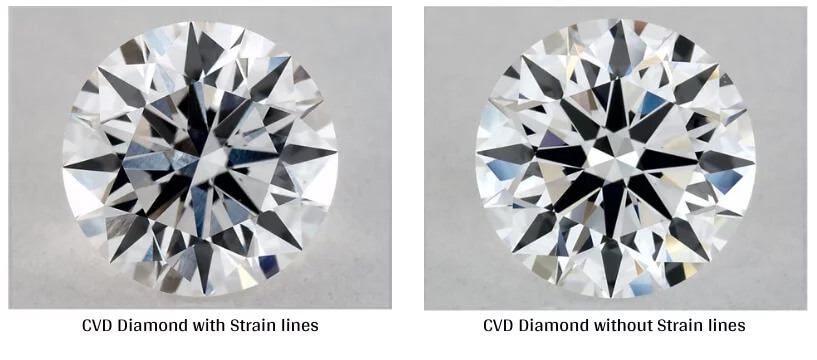 It is recommended to avoid this type of diamond entirely. It should also be noted that train lines are not evaluated when grading the diamond for clarity, which is why sometimes they can still receive a vs1 grading even if the diamond is fuzzy.
Are all Lab-Grown Diamonds CVD Diamonds?
No, all lab-grown diamonds are not CVD diamonds. CVD is a relatively recent process and before it was introduced, lab-grown diamonds were created using the HPHT approach. However, in the modern world, CVD is a more effective method for growing diamonds in the lab.
What is the Cost of CVD Diamonds?
It is impossible to make a sweeping statement about whether or not CVD diamonds are costly or not, but it is true that they generally cost less than natural diamonds, usually, 20 to 30% less.
The amount of money you will pay for a 1.5-carat natural diamond can easily fetch you a 2 carat CVD diamond. This is because of several reasons. Mined diamonds required more physical labor, a long supply chain, and manipulation of pricing to ensure regular supply and demand. However, for CVD diamonds, this is not true. This is not to say that CVD diamonds are somehow cheap or less valuable, it is just that they are less expensive compared to their mined counterparts.
What are the Benefits of Buying CVD Diamonds?
Here are some benefits of buying a CVD diamond over a natural diamond:

Mining Free
"NO MINING" is required for Lab-created diamonds.
Elevate your jewelry with mining-free Lab Grown Diamonds

Quality
Lab-created diamonds have the same quality
and optical properties as natural diamonds.

Valuation
Lab-created diamonds contribute excellent value
and are more affordable than natural diamonds
The cost of manufacturing a CVD diamond is less than that of mining and transporting a natural diamond.

There is no environmental damage when it comes to manufacturing CVD diamonds, whereas mining natural diamonds causes a lasting negative effect on the earth. Moreover, lab-created diamonds do not create any mineral waste either.

There is no ethical issue when it comes to lab-created diamonds. On the other hand, natural diamonds are often called conflict diamonds or blood diamonds because they are known to be used for illegally funding conflict in war-torn countries. Moreover, often diamond miners and diamond polishers work in terrible working conditions and are often prone to injuries and human rights violations.
Where to Buy CVD Diamonds?
You can buy CVD diamonds at loose grown diamond worldwide shipping and a lifetime guarantee for all of their products. Moreover, we are a CVD diamond manufacturer and sell diamonds at wholesale prices so you are guaranteed to save a lot of money as well.
Whether you should choose a natural diamond or a CVD diamond is a question you should ask yourself before buying any kind of diamond jewelry. After all, of course, way less and does not have any of the complications that natural diamonds do.