Top 10 Stunning Affordable Engagement Rings In Your Price Range in 2022
Owning a diamond ring is the dream that most women desire. And why wouldn't it be, after all, who doesn't love a shining jewel on their finger? If you have bought a good diamond ring, keeping in mind your style, it will enhance your beauty in many folds.
Most women have one more dream in common: getting proposed to with a shining and lustrous diamond ring. And let's be honest, who doesn't want to propose to their soon-to-be significant other with a big & shiny diamond. 
But be aware that diamond rings can be expensive; in other words, which means that it can drain your account. But that will only happen if you haven't done your research because affordable engagement rings for women are easily available in the market. 
We understand that buying a diamond ring is a very significant purchase. After all, it will be a part of the memory which you will cherish your whole life. On top of that, an engagement ring is not only a gift but a very considerable investment. So you have to be smart about it because it might not be a very loving purchase if you are not. 
To make it a happy purchase, we have brought you the best, and most affordable diamond engagement rings you can buy right now in the market. 
Our Top 10 Best Affordable Engagement Rings Under $500
This is the first time we've offered these discount engagement rings, and it's limited. Here is the list of our top 10 best affordable engagement rings under $500, you check them out:
1. Ella Princess Solitaire Engagement Ring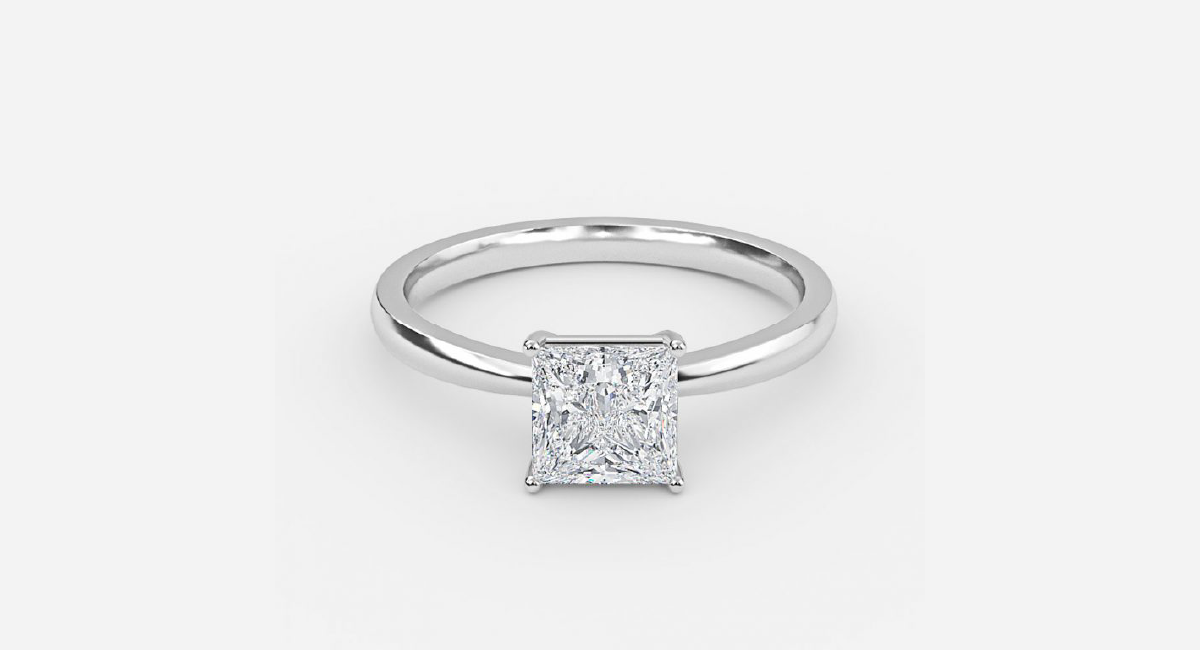 Ella Princess Solitaire Engagement Ring is an example of handy and skilled craftsmanship. This beautiful solitaire engagement ring comes with a four-prong setting that is sure to enhance your beauty. The Ella collection takes a particular brand name as it is one of the most demanded yet affordable engagement rings.
Crews from the Ella Collection are among the top sellers making it highly desirable to many. Consider this gorgeous piece of stone not as an investment but as a gift to yourself that will last a lifetime.
2. Ella Radiant Solitaire Engagement Ring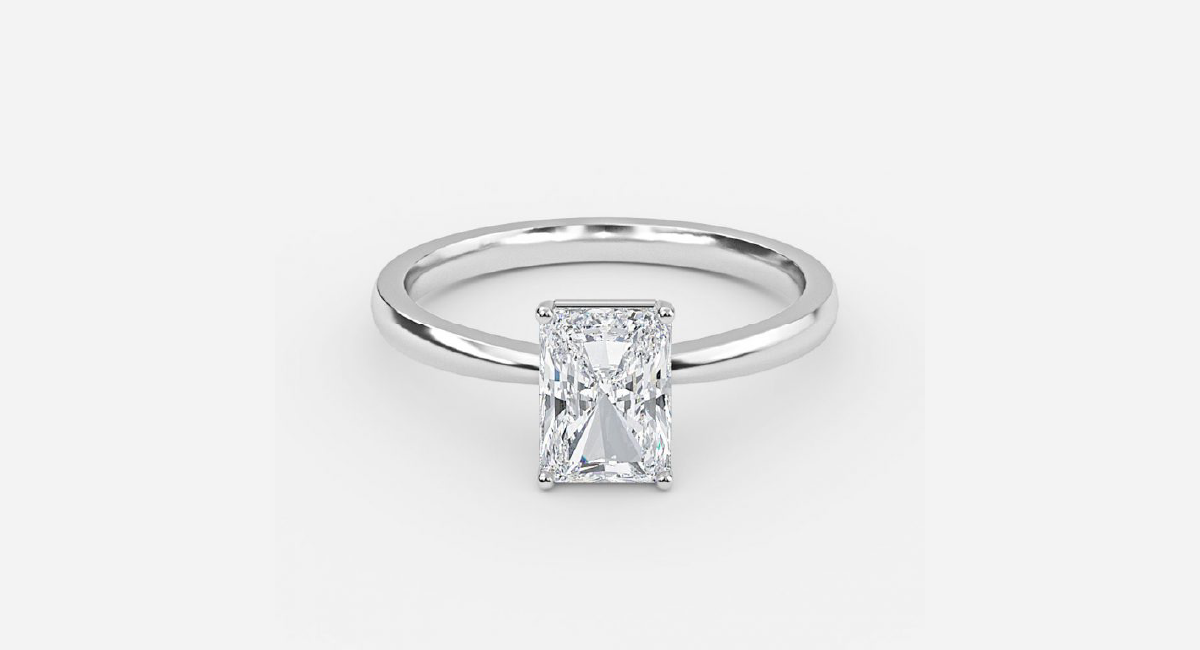 Another great piece from the Ella Collection is the Radiant Solitaire Engagement Ring. This ring is the perfect mix of both rectangular-cut diamond and round-cut diamond. An embellished engagement with a radiant-cut diamond is said to give a hypnotizing effect of long fingers with effervescent sparkle—the perfect promise ring to give to your significant other.
3. Ella Round Solitaire Engagement Ring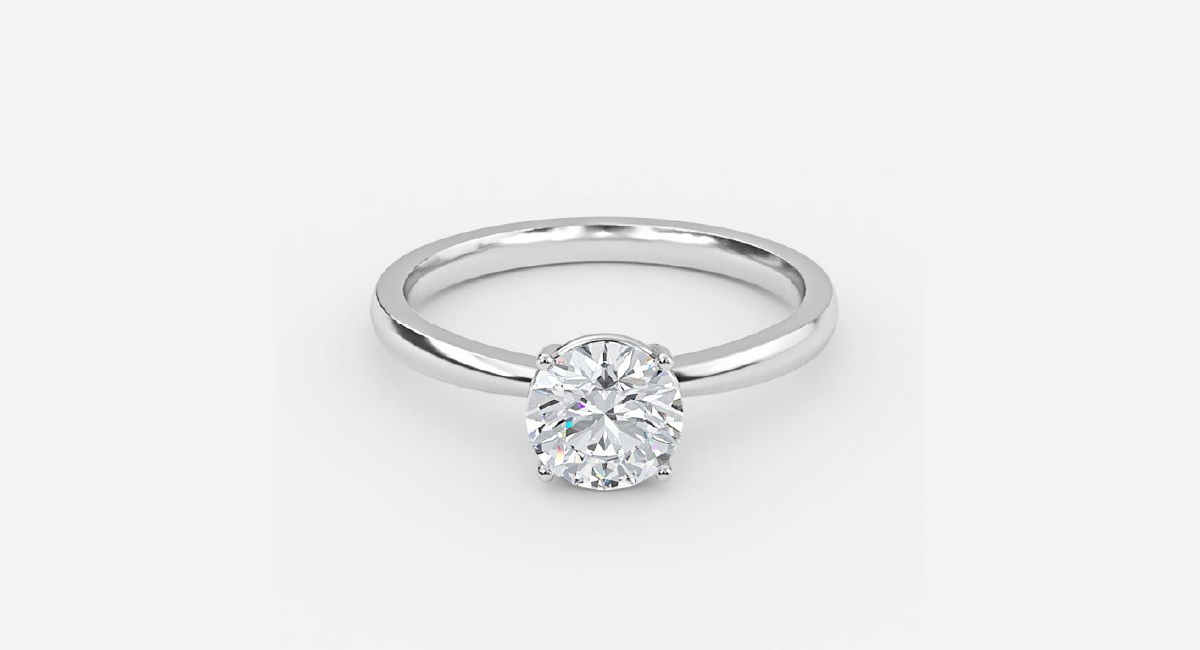 Round Solitaire Engagement Rings have always been trendy. The timeless diamond cut seems to have never gone out of style and still represents class and style. Ella Collection provides this timeless piece at competitive and affordable prices. What are you waiting for? Get this stunning affordable engagement ring for women now.
.
4. Ella Pear Solitaire Engagement Ring
A symbol of empowerment with a strong will, this beautiful yet delicate ring is one of a kind. This ring is set with three prongs and showcases the best craftsmanship and excellence of the Ella Collection.
5. Lydia Princess Solitaire Engagement Ring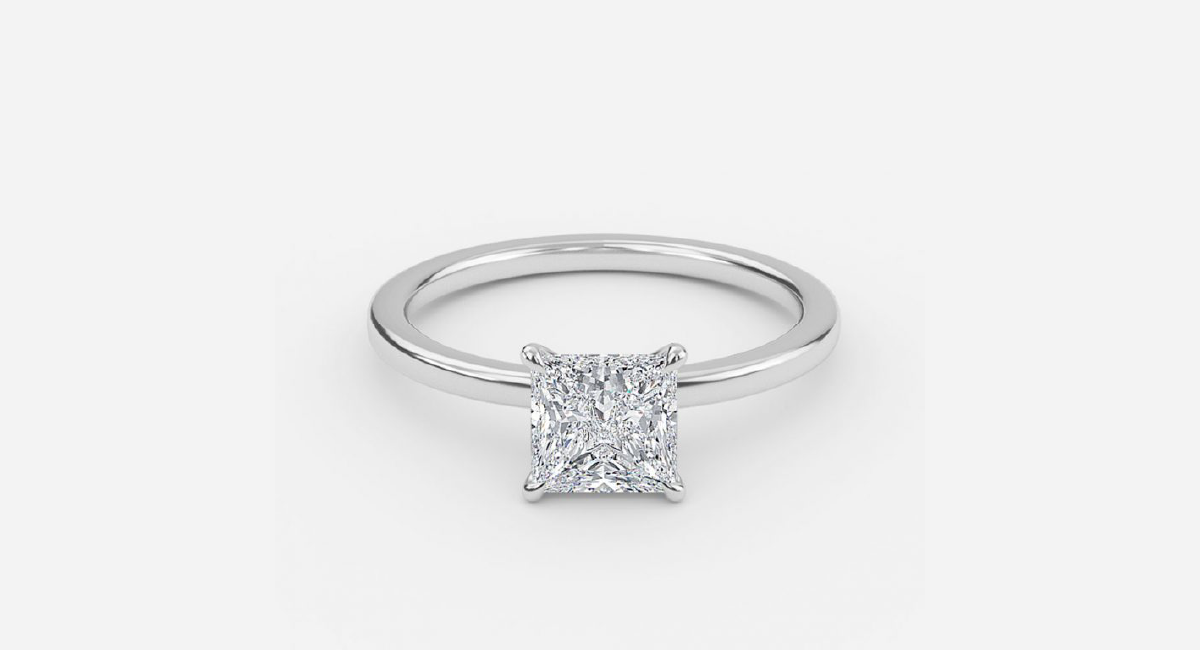 Princess Solitaire Engagement Ring is a stunning ring from the Lydia collection. This ring comes with a conventional four-prong setting, making it a delicate, timeless piece.
6. Lydia Round Solitaire Engagement Ring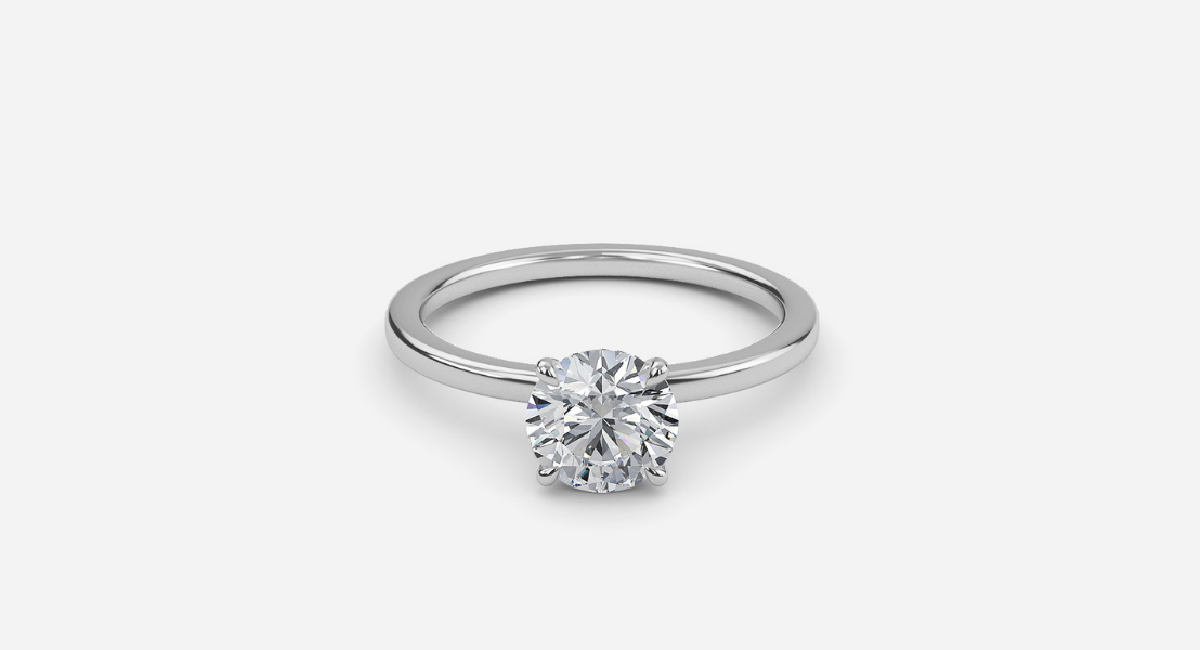 A stunning piece of engagement ring that brings sparkle and luster with it. The Lydia Collection provides the best craftsmanship alongside being affordable.
7. Tulip Pear Solitaire Engagement Ring
This elegant unique piece with a four-prong setting. The platinum band enhances the pear-shaped solitaire diamond making it stand out and providing luster to the wearer.
8. Lydia Cushion Solitaire Engagement Ring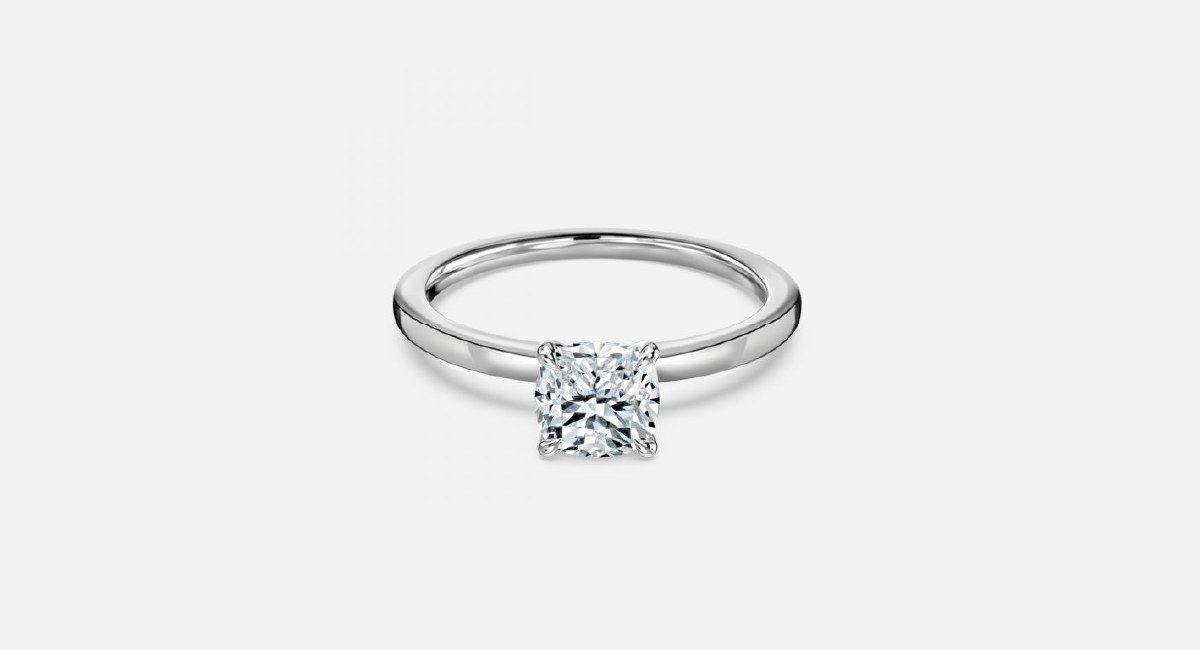 This excellent four-prong design holds the delicate cushion-cut diamond to the center on a stunning platinum ring. It is suitable for any celebration and seems to go well with almost all attire.
9. Tulip Cushion Solitaire Engagement Ring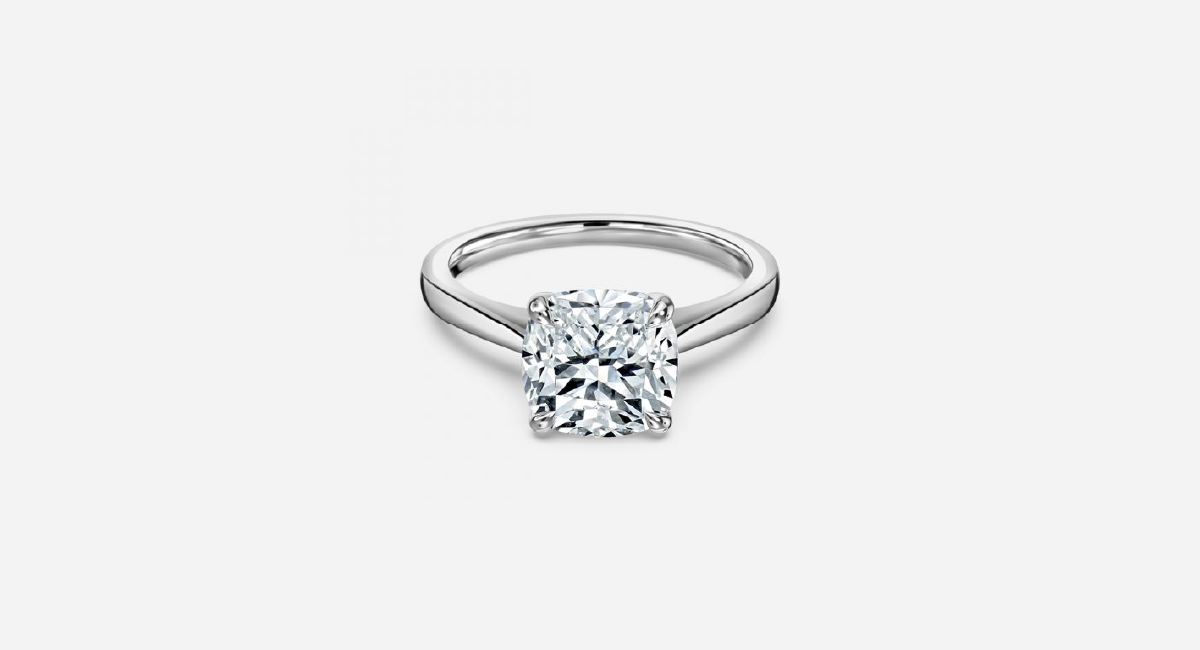 This four-pronged design is an excellent alternative to Lydia's cushion cut, as it is almost the same as competitive. The only deciding factor for a tulip cushion is a personal preference.
10. Tulip Emerald Solitaire Engagement Ring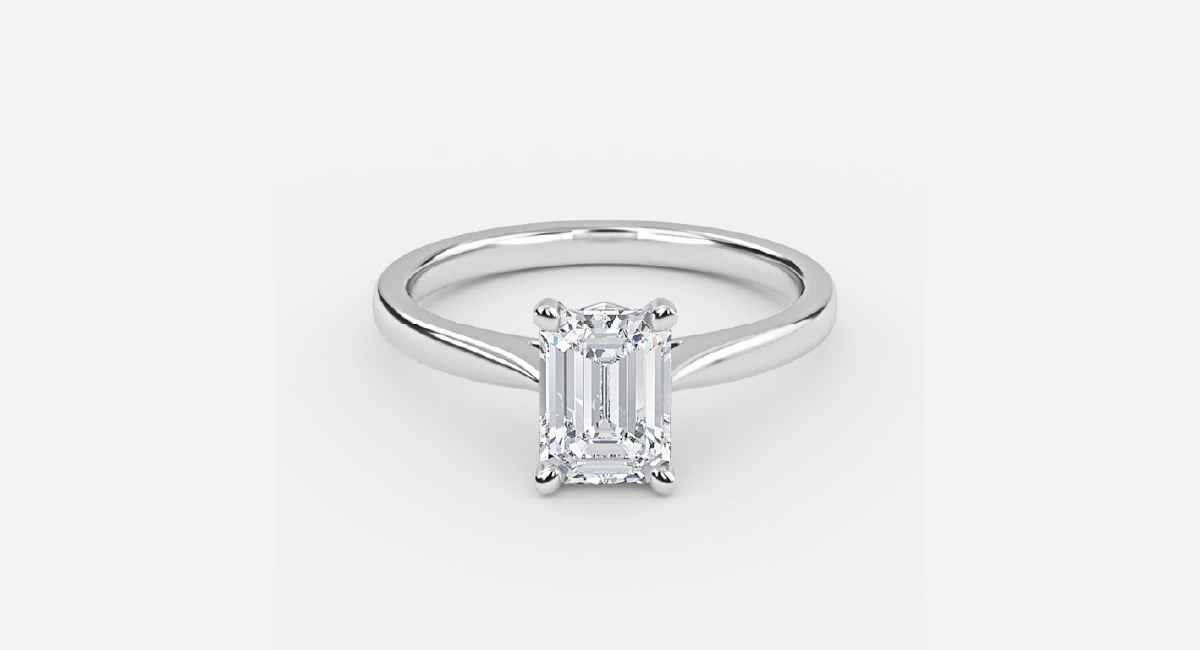 A diamond stone is ideal for the budget-conscious bride who doesn't want to forego blazingly brilliant luster. That is what this starlet does. This item is established on a gentle configurable band and features a stunning emerald center stone.
Tips for Finding An Affordable Engagement Ring
Here is a step-by-step guide to finding affordable engagement rings under $500:
Step-1: Set Your Budget
First, you need to set a budget. And not a dreamy one that you think you can attain just by working overtime at your office. You need to develop a realistic budget. Despite what many people believe, you don't have to spend thousands of dollars on an engagement ring. 
There are many affordable engagement rings out on the market, and those rings are absolutely fabulous. They are affordable by their price, not by their quality and looks. No one will even be able to predict that they are one of those cheap engagement rings until and unless you tell them so.
Everyone has a limit to what they can spend. Even if we are talking about sustainable and affordable engagement rings. So you have to be realistic about it, too, for there are tons of varieties of diamonds that you can buy for a hefty amount of money. That doesn't mean that you should look for them. So first, find out how much you are comfortable spending and set a budget according to that. Respect your limit even if you think it's less because of popular beliefs. 
It is essential for you to understand the limits of what you can and can't spend. So before going on a search, even for cheap engagement rings, first, you need to set a budget on how much you want to invest. 
Step-2: Research For the Best Ring
So now you have a budget, and you are out in the market looking for some fabulous yet cheap engagement rings. What do you do now? You need to resolve which of the four Cs matters to you. What are the four Cs?
Well, the four Cs are color, cut, carat weight, and clarity. If you are looking for a diamond ring, these things are essential to be clear about, for these are the things that affect a diamond's price. So having clarity about these four things can help you make an informed decision and get you an affordable diamond engagement ring. 
We recommend that you first decide on a diamond's shape according to your preference and then look for the perfect balance between the size and the quality of the diamond. 
After doing your research, we recommend that you talk to the jewelry expert if the shop has one. They can give you a lot of insider knowledge on buying the best ring according to your budget. They can also help you in creating your dream diamond ring. 
An example of expert advice will be that round brilliant cut diamonds cover up to 70% of the total diamond market. This means if you play your cards right, you can get up to more than a 40% discount on your subsequent acquisition if you go for an oval, pear, or Asscher cut diamond. 
The most popular diamond in the marketplace is the round brilliant. Experts estimate that this cut alone accounts for more than 70% of all diamonds sold today. The quality of a round brilliant diamond's cut determines how much the diamond sparkles. To pick a diamond whose flashes of light enchant the eye, you need to know the 4Cs of diamond quality, the universal standard for judging diamonds: color, cut, clarity and carat weight.
This ultimately means that your hunt for a cheap engagement ring just got more affordable, and you'll be able to save more. And if you have decided early on that you are going to buy a yellow gold ring or a rose gold ring, you are in luck. 
Because if you are going with yellow gold or rose gold ring, you can save more on your diamond. Now you can buy a diamond with a lower color grade. Which will come at a lower price tag. 
The benefit of having a yellow gold or rose gold as your setting is that the diamond, even two grades down, will look bright with those two colors. Even after turning down the diamond's color a notch, you do not need to worry if it will look brighter or not because it will.
Step-3: Choose lab vs Natural diamond Ring
If you want to save money on engagement rings, we recommend being open to different center stone options. One of those options is lab-created diamonds. Lab-created diamonds are not that different from natural diamonds. 
They are created in the lab using machines, and the real ones came from mining. Other than that, both are identical from the look to the very molecular structure. And the advantage of them is that they are way cheaper than real-natural diamonds. 
A sapphire ring is a viable replacement for a center stone. It has almost a similar vibrance to a diamond but costs less money. For an affordable engagement ring, sapphire becomes even more convincing because you can get a bigger stone while spending less money. 
You can also consider opting for different color options as your center stone. Many soon-to-be-married brides opt for a non-traditional white center stone and seek additional color options. 
Suppose you love the sparkle of a diamond and have been looking for cheap engagement rings but don't want to compromise with the carat size. In that case, you can opt for diamond stimulants. 
These gemstones are manufactured in a way that they look like diamonds but are entirely different gemstones. Although manufactured to copy the real thing, these gemstones are distinguishable to the naked eye to someone who knows how a natural diamond looks. 
Step-4: Short Them As Per Pieces, Size, And Origin
At the top of one budget, one should also consider utilizing details. Minute details such as accent pieces, sizes, and origin of the diamond heavily influence the ring price.
Choosing a halo or half eternity ring is the best value which will help increase the sparkle without crossing the budget. 
However, apart from accent diamonds, unique details like customizing, filigree or migraine can make a band look very luxe, even if the middle gemstone is small and inexpensive.
Step-5: Select the Best Ring
Because of its sturdiness and alluring appearance, platinum is suitable for wedding ring configurations. Still, it is one of the more expensive options. 
In comparison to platinum White gold, yellow gold, and rose gold are attractive precious alternatives which are more affordable.
If you adore the shimmering white texture of platinum, think about a white gold setting, which is similar in structure and visual appeal but less expensive.
Also Read: White Gold vs Yellow Gold: What's The Difference Between Both Of These? ( 2022)
How Can An Eco-Friendly Engagement Ring Be Affordable?
An eco-friendly Ring does not necessarily have to be expensive. But on the other hand, it protects the environment and is also budget-friendly.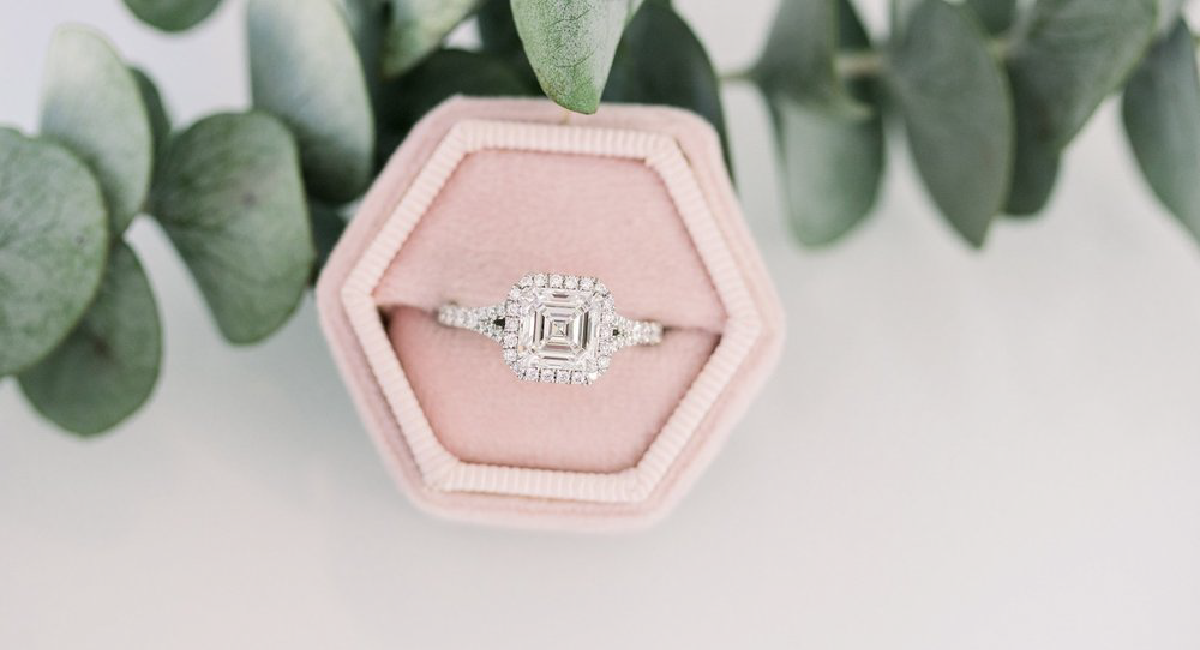 How may you ask? There are plenty of options one can opt to move one step closer to being environmentally conscious. 
Recycling Old Jewelry
Recycling the diamond or the material used to make the band can save up big money. This also helps restore sentiments attached to them. One can also recycle old jewelry by making them into new forms of jewelry. This is one of the most common practices followed for many decades now.
Consider Companies that Use Recycled Metals
Companies have become environmentally conscious in the past few years. There has been a rise in companies that provide affordable rings that have been recycled from other rings or pieces of jewelry. 
Buying Used Ring
Yes, buying a used ring will cut down on the cost and helps reduce the carbon footprint. There are plenty of vintage antique rings that are available today for sale. Vintage Rings are unique pieces that are sure to amplify the wearer and will indeed become the talk of the occasion.


Conclusion
Owning a diamond ring shouldn't break the bank. In this day and era, many companies have started to take the initiative toward being eco-friendly. There are plenty of options available for people to look into if they want an affordable engagement ring. 
We recommend you do thorough research before buying a ring for its authenticity and always buy rings from someone respected and valued. We at Loose Grown Diamonds have our own set of affordable engagement rings. You can have a look at them in our inventory.
Frequently Asked Questions (FAQs)
How much should an engagement ring cost?
Many individuals follow the usual convention of spending approximately three to four months' salary. However, norms are forever evolving, so set the budget within your means.
How can I make a diamond engagement ring more affordable?
 If you have your mind made up on a gemstone but would like to stretch your finances, lab-grown gems may be a better option than natural diamonds. Compounds, visually and physiologically, lab-grown gems are identical to natural diamonds.
What are the best inexpensive stones that emulate a diamond?
Because of its physicochemical parameters, synthetic moissanite is an excellent substitute for gemstones. Moissanite is less expensive, but it still necessitates moderate capital to spend on a high-quality article.
Can I add stones to my engagement ring later?
You might just have to forfeit some design aesthetic based on how much you would like to add or alter. Still, a simple stone switching is straightforward as long as the gemstones have similar proportions. A jeweler's job is also made more accessible by adding side crystals.