Stunning 15 Carat Diamond Ring that Set the Fashion Frenzy
What is a 15 carat diamond ring? Are there diamonds that are this big? How much is a 15 carat diamond ring? Are 15 carat diamonds real? If you have such questions on your mind, let us answer them for you.
Well, many buyers get confused between the size and weight of a diamond. When we say "15 carat diamond ring," the "carat" here refers to the weight of the diamond, not its size. It will be a big diamond, but its size will vary; its carat weight, however, will stay the same for different sizes.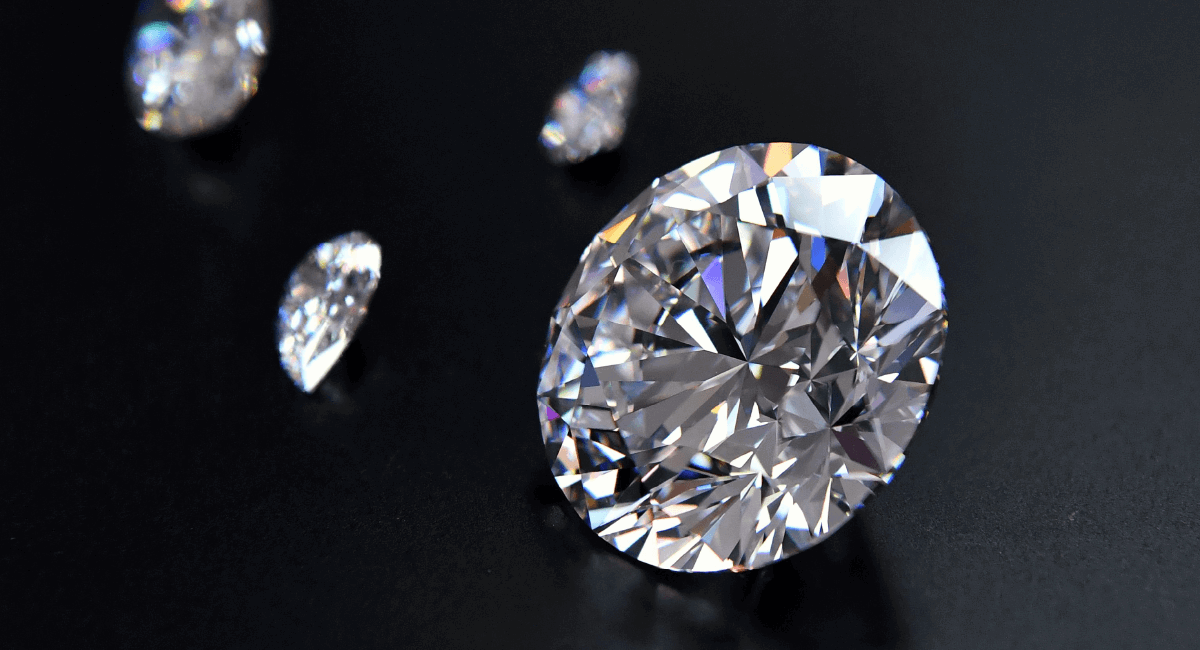 While the carat is the accepted measuring unit, a diamond's millimeter potentially reveals its actual dimension. If you were to look at a diamond carat chart, various shapes will appear bigger at equal carat weights; therefore, it's crucial to take the facets and shape into consideration when going for big carat diamonds.
Now, the next question that will arise in your mind is, "What determines the price of such a 15 carat diamond ring?" The answer is 3 out of the 4 c's, i.e., cut, color, and clarity (not carat because it is fixed here).
All these factors determine the cost of the diamond. Given that it has the biggest impact on a diamond's brightness, the cut is the most significant of the 4Cs after carat. Color is the next most significant of the 4Cs since it is what the eye first perceives after sparkling. And finally, clarity is used to analyze a diamond's purity.
To give you a deep insight, we have discussed every aspect of a 15 carat diamond ring below.
15 Carat Diamond Ring Price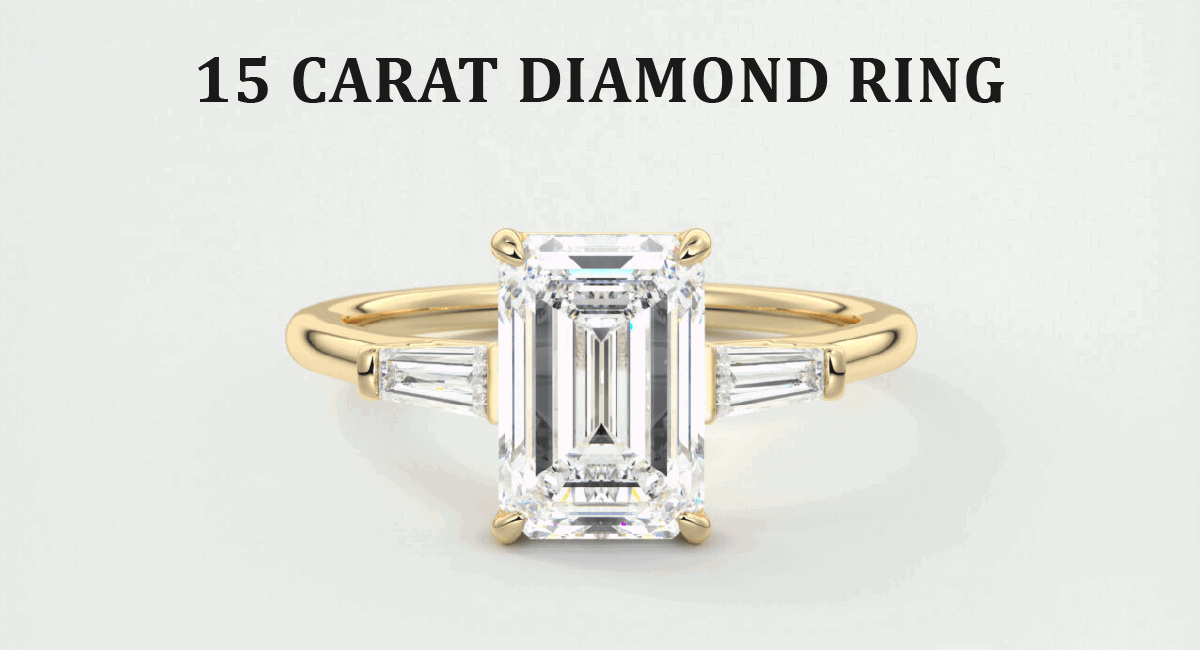 Prices for a 15 carat diamond range from $150,000 for a minimal stone to up to $15–20 million, or possibly more, depending on its "4 C's."
As discussed above, the remaining 3C's will determine the price of a 15 carat diamond. Additionally, keep in mind the general principle that a diamond's value increases in exact proportion to its mass.
Therefore, it is beneficial to compare diamonds of comparable size, brilliance, and form to use the price per carat technique. In this method, a price is decided per carat for a diamond. You have to multiply the price by the number of carats to get the final amount.
It is important to keep in mind that the costs stated by multiple companies may differ when purchasing diamonds. Price comparison is also readily available to help you determine a 15 carat diamond ring's cost. This can help speed up the decision-making process.
If you want to purchase a 15 carat diamond ring in person, you will end up spending more, as online merchants often offer the lowest prices.
Loose Grown Diamond provides the most affordable diamonds on the market. We have our diamond price checker tool, which you can check out and get an idea of a 15 carat diamond ring's price.
To give you an idea of a 15 carat diamond ring's cost, you should take note that there is no concrete price on diamonds. The rates fluctuate depending on the 4Cs, shape, and market price.
For example, an average-cut diamond with less sparkle will be worth less when compared to a 15 carat diamond with an excellent cut and brilliance. The price of a 15 carat diamond ring can also increase or decrease based on its shape. Round brilliants are common and hence may cost less when compared to marquise diamonds for such big carats. The same may be true for small-carat values.
For instance, a 1.5 carat diamond will be valued substantially more than the combined value of three 0.5 carat diamonds. The cost of rarity is paid when using a huge stone. It's also critical to be aware that a rough diamond loses a significant portion of its weight when it is cut.
The cost of diamonds has decreased recently, and the general public may now purchase lab-grown diamonds for rates that are comparably less than those of mined diamonds. It will be easier to find a lab-grown 15 carat diamond than a naturally mined one.
15 Carat Diamond Ring Size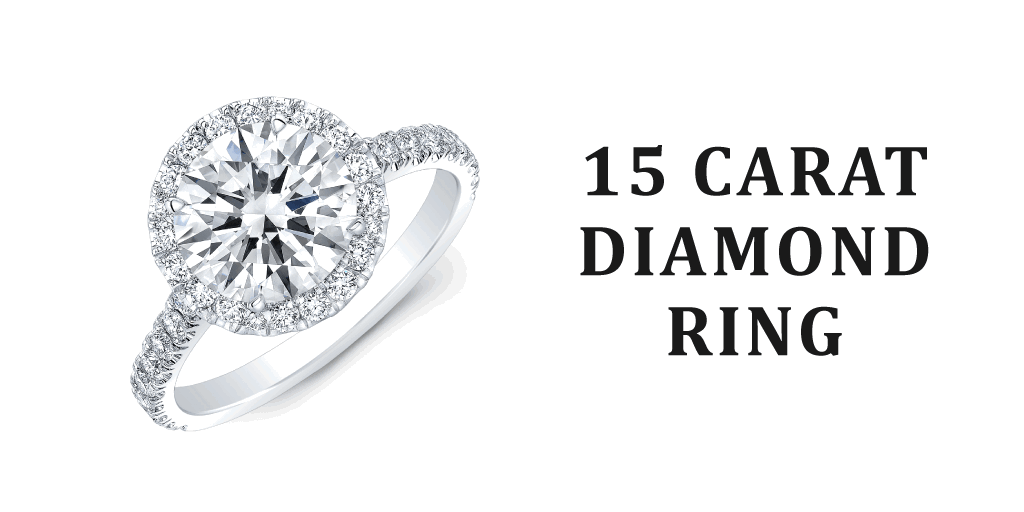 The diamond's mass plays a significant role in determining its size and its diameter. It is not that a 15 carat diamond ring comes in only one size, it depends on two factors that determine the size of the diamond. The two factors are:
1. The Cut of The Diamond
There are three main types of diamond cuts, each with a unique measurement and precision. As a result, the size of each diamond cut varies. And thus, each cut of a diamond with the same weight is different in size. Poor, good, and excellent cuts (GIA standards) are the cuts we take into consideration.
2. The Shape of The Diamond
Depending on the shape of the diamond, such as a round cut, princess cut, cushion cut, etc., the size of the diamond will matter.
For example, for a 1-carat round diamond, the average size is 6.4 mm in diameter. Similarly, as you increase the carat weight, the size of the diamond also changes. A 15 carat diamond will have a diameter of 15–17 mm, which is bigger than the average human finger.
Another method of estimating the diamond's size is to look at its face-up area per carat. It is a simple method for comparing stones of comparable weight. Subtract the weight of the carats from the face-up area per carat.
15 Carat Diamond Ring on Fingers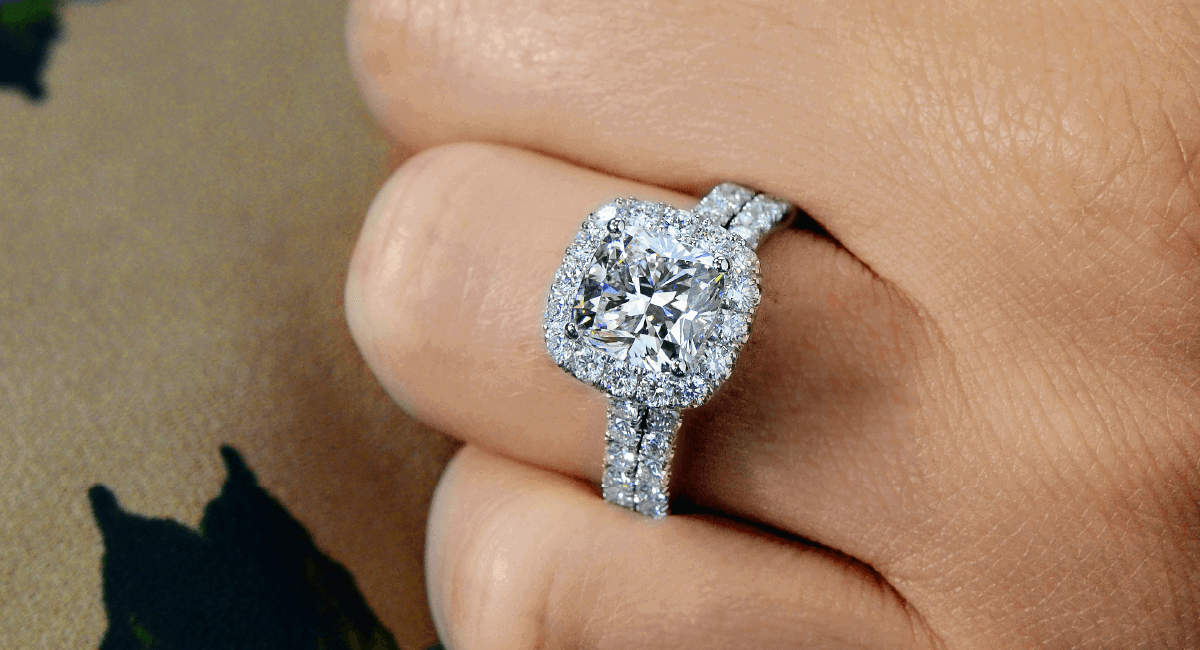 How big the diamond will appear on a finger should be one of your first considerations when purchasing a 15 carat diamond engagement ring for your significant other. Diamonds of varying carat weights and sizes will appear differently on different fingers.
You must know the precise ring size to determine how big a diamond ring will be on a fingertip. Women's ring sizes in the US range from 3 to 9, with 6.5 being the normal size. A finger that is 17 mm (or 16.9 mm, to be more precise) in width fits within these appropriate dimensions.
A diamond that weighs 15 carats is not only stunning, but also more difficult to acquire and, of course, obscenely expensive. A round-cut diamond with a 15 carat weight is significantly larger than 15 mm in diameter and occupies 80–90% of the finger's width. It has a substantial weight of a few grams or more.
Wedding rings with 15 carat diamonds stand out and are stunning by themselves. They do not require a halo or pave setting because they are stunning in a solitaire setting.
One consideration to keep in mind is that a diamond's imperfections will be easier to see if it is a big stone. It is important to search for an eye-clean diamond that is placed on your 15 carat diamond ring.
15 Carat Diamond Shape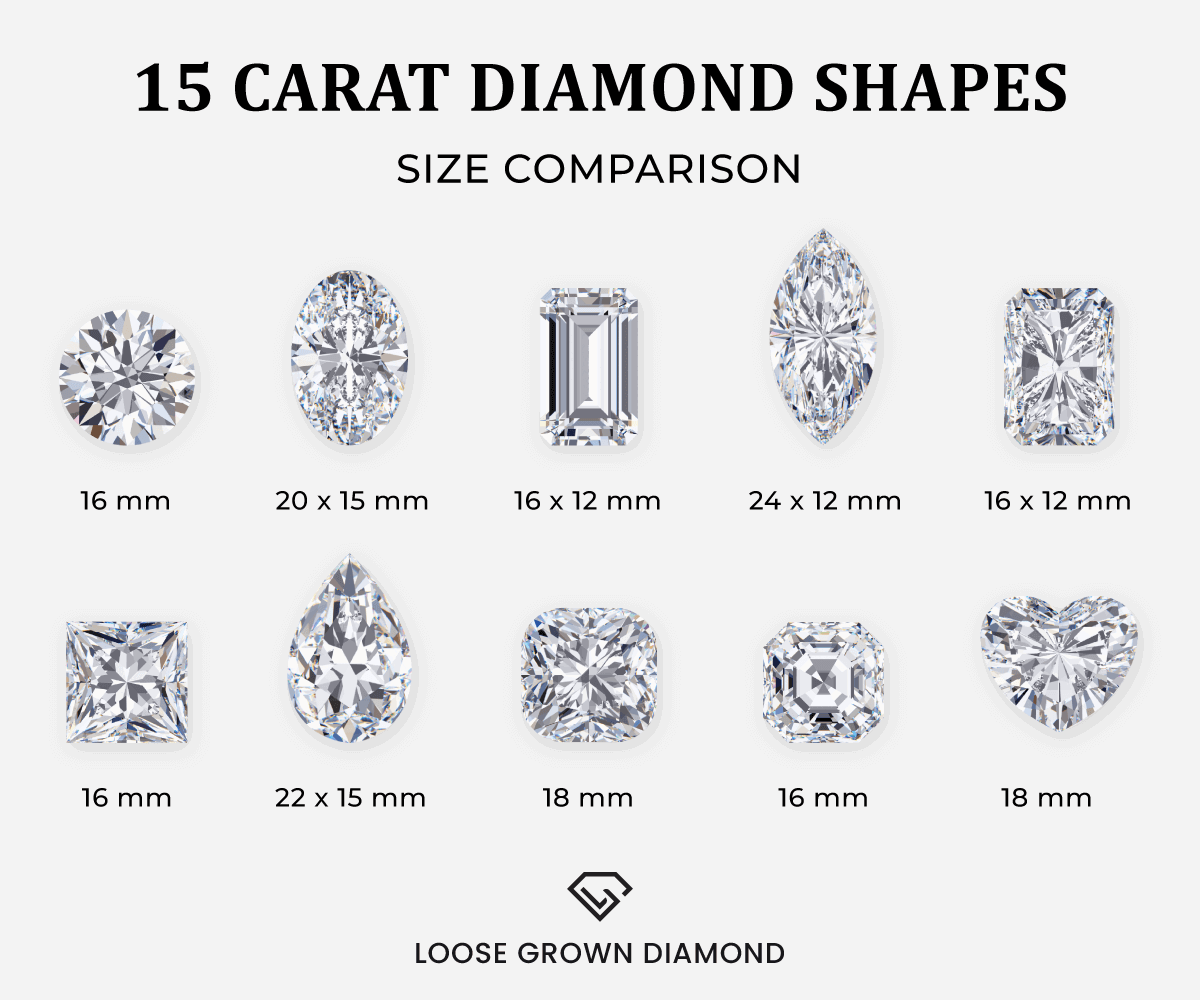 Each diamond cut carries its weight differently. A 1-carat diamond with a round cut, for instance, is smaller than one with an oval, princess, or pear cut. So to understand in depth, let us first discuss different shapes that look fantastic on a 15 carat diamond ring.
The preferred choice would be round-cut stones in a 15 carat diamond ring, despite the size of your fingers. Because a round brilliant cut is created to bring out the most brilliance, blaze, and glitter in a colorless diamond, It is the most popular shape for diamond engagement rings.
The contemporary round brilliant cut stone in a 15 carat diamond ring contains 57 or 58 facets in total, including table facets and an alternative culet facet. It also has a circular girdle shape and 56 triangular and kite-shaped faces that are arranged symmetrically.
The cushion-cut diamond has soft edges and thus looks like a soft rectangle or square. It has been gracing the fingertips of brides for ages. It often features a big culet aspect, a deep canopy, a high crown, and a little seat. A cushion cut is ideal for colored diamonds because it preserves more color face-up than a brilliant cut.
When choosing an engagement ring, a bride who prefers an antique design will love a cushion-cut diamond. So, if you are planning to buy a 15 carat diamond-colored ring, make sure you consider this cut.
The radiant cut, a refined spectacular cut that was first developed in 1977, is one of the latest shapes for square diamonds. It flaunts the flames of a square or rectangular gem with chopped sides in a rectangular shape.
Additionally, the radiant cut is a little bigger than the round cut. A 1-carat diamond with a radiant cut has a 7mm diameter, to give you an idea of size. Long and thin fingers can look lovely with this dazzling shape.
When selecting a marquise diamond for your jewelry, several variables must be taken into account. You like to have a marquise that is not too wide (which could forfeit luminosity and design) nor too slim (which would deprive your bride's finger of the advantage of length). Both ends should be smooth.
The largest diamond cut is the marquise shape, with a 1-carat stone measuring 10mm wide. For comparison, the diameter of a 4-carat round-cut diamond is 10.32 mm. Given their size, marquise-cut diamonds would look best on short, delicate fingers. Additionally, they might be more attractive on wider wrists.
In comparison to the princess cut and the cushion cut, the oval cut is larger. Some people like longer oval diamonds, but as they are more challenging to cut, they are less common.
The attractiveness of an oval diamond depends on its symmetry, just like it does with other fancy diamond shapes. Again, if you draw an arbitrary line along the diamond's diameter and then across its center, the two halves' shapes and faceting should be the same.
Oval-cut diamonds are perfect for short fingers since they provide the appearance of stretch.
The diamond with a heart shape epitomizes romanticism. Additionally, it is a really attractive style for longer fingers. For good reason, this is one of the most uncommon diamond shapes for engagement rings attractive style for longer fingers. For good reason, this is one of the most uncommon diamond shapes for engagement rings.
A huge diamond, at least 1.5 carats, is needed to get a 1-carat diamond with a well-shaped heart. Additionally, this shape tends to make inclusions more noticeable, so you want a diamond with exceptional clarity. The well-rounded lobes should match in size, shape, and faceting technique, and the gap between them (as well as the point) should be well-defined.
The Best Grades for a 15 Carat Diamond Ring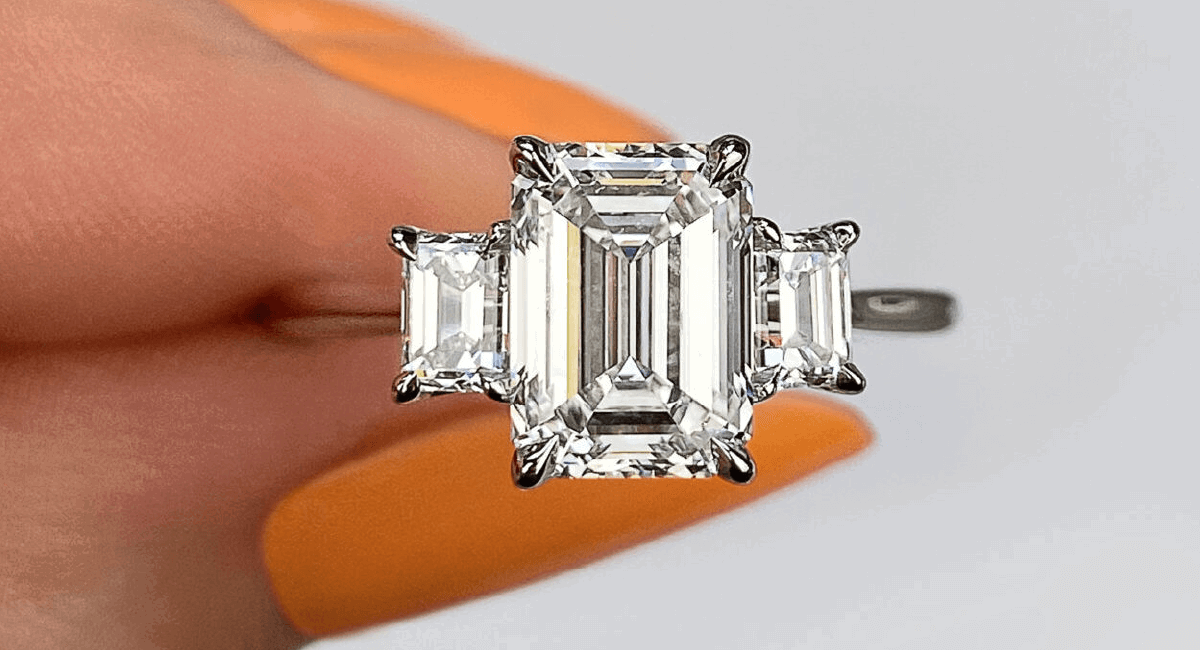 Cut:
The cut of a diamond should be as precise as shown in the diagrams. The cut is graded by reputed institutions like GIA or IGI. Which have their own set of grades. The GIA has five grades in general: excellent, very good, good, fair, and poor. While IGI has six: ideal, excellent, very good, good, fair, and poor.
For a 15 carat diamond ring, the cuts that have an excellent (GIA standards) or ideal (IGI standards) grade should be selected. as these cuts will give off maximum fire and brilliance. A proper quantity of light will interact with each angle thanks to a good cut. Intensity, or the projection of white light, is another crucial component of transparency.
Color:
On the GIA color scale, the colorless diamonds that are graded G, H, or I should be selected as the gem for a 15 carat diamond ring. As these grades are given to stones that are close to colorless, On viewing a G-color diamond with an unaided eye, it will appear colorless, and there will be a negligible difference between it and a D color diamond of the same carat.
Clarity Rating for a 15 Carat Diamond Ring
Since they offer the highest value of diamond shine, VVS2 clarity and VS2 clarity grades have become the most favored among 15 carat diamond rings. Select stones with inclusions that aren't exactly in the center of the stone.
The best quality grading for gems of this size will be VS2 or greater, so if you're choosing a huge diamond (larger than 10 carats, like in the case of a 15 carat stone), look for that. This is because inclusions are easier to see as carat numbers increase.
If you can find them, the best clarity grades for investment-grade diamonds (more than 10 carats, D color) would be IF or FL, if you can find any.
Over 50% less money can be spent on SI1 and SI2 stones, which may be eye-clean but need to be checked independently. If you locate an eye-clean diamond at SI1, you can use the difference in cost, and the stone will otherwise appear identical to one that is flawless.

Worn by notable figures like Hollywood stars, musicians, and public figures, the 15 carat diamond ring serves as a statement piece on red carpets and in high-profile events, solidifying its status as a coveted accessory that epitomizes both elegance and prestige. Stands as a symbol of opulence and glamour in the world of luxury jewelry.
Renowned for its breathtaking size and exquisite sparkle, this diamond ring often features a classic round, cushion, or emerald cut, each contributing to its mesmerizing brilliance.
Where to Buy 15 Carat Diamond Ring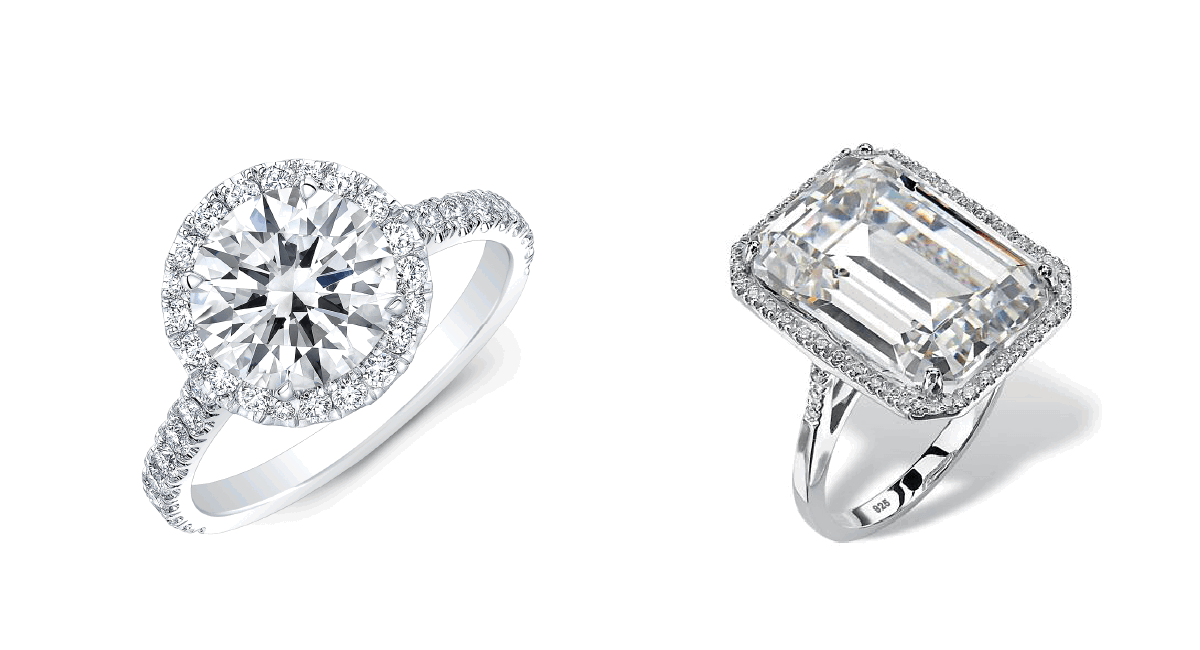 It will be difficult to attain a 15 carat diamond ring, as these expensive pieces of jewelry are not sold anywhere. Famous diamond or jewelry retailers might have them. You can also look into online stores. The benefit of opting for an online store is that you will be able to browse through numerous options at once and will get cheaper prices.
A 15 carat diamond ring purchased from an online store will cost 20–30% less than one purchased from a nearby retailer.
We at Loose Grown Diamond have a large inventory of lab-grown diamonds of all carats, clarity, color, cut, and shape. If you are interested, feel free to check out our store and contact us if you need any help deciding.
Conclusion
Gifting a diamond to your significant other is a sign that you care about them. These gems have evolved into a representation of never-ending love over time.
Talking about a 15 carat lab diamond ring will attract attention from anyone, everywhere. Similar-sized and exquisite diamonds are hard to come by. A gem of this size is rare, and many people are unlikely to encounter one. Still, a diamond's carat weight isn't the only factor to consider.
Check your diamonds' cut, clarity, and color once again to ensure that they match the grading certificate. Due to its flaws, a huge diamond ring may pose certain issues. You shouldn't spend money on a 15 carat diamond with a noticeable imperfection.
You're prepared to make your magnificent piece of jewelry once you've chosen the ideal diamond for your 15-carat ring.
FAQs
How big is a 15 carat diamond?
A 15 carat diamond is relatively large, with a noticeable presence on the finger. It's often chosen for its impressive size and elegance.
What shapes are available in 15 carat diamonds?
15 carat diamonds can be found in various shapes, including round, cushion, oval, pear, asscher, marquise, emerald, and Heart, allowing for personalization.
What is a 15 carat lab diamond ring?
A 15 carat diamond ring features a lab grown diamond at its center, with a weight of approximately 15 carats.
Is a 15 carat diamond suitable for an engagement ring?
Yes, a 15 carat diamond can make a stunning and impressive engagement ring, though personal preferences vary.
Can you customise a 15 carat lab diamond ring?
Yes, you can customize a 15 carat diamond ring to suit your preferences. Click here You can choose from various diamond shapes, settings, and metal options to create a unique and personalized piece.
Is a 15 carat lab diamond ring as durable as a natural diamond ring?
Yes, lab grown diamonds are equally durable as natural diamonds and are rated 10 on the Mohs scale of mineral hardness. They are suitable for everyday wear and can withstand the rigors of daily life.
Do 15 carat diamonds come with certificate?
Yes, reputable lab-grown diamonds are accompanied by certifications from independent gemological laboratories. These certifications provide information about the diamond's 4Cs (carat weight, cut, color, and clarity) and confirm its authenticity.
How do I clean and care for a 15 carat diamond ring?
Cleaning a lab diamond ring is similar to cleaning a natural diamond ring. You can use mild soapy water and a soft brush to clean the diamond and the setting. Regular maintenance and periodic professional cleanings will help keep the ring looking its best.
What does a 15 carat diamond ring look like? How heavy is it?
A 15 carat diamond ring is large and impressive. It appears substantial on the finger. In terms of weight, the entire ring would generally weigh around 10 to 15 grams, depending on the design and metal used.